From 0 to 100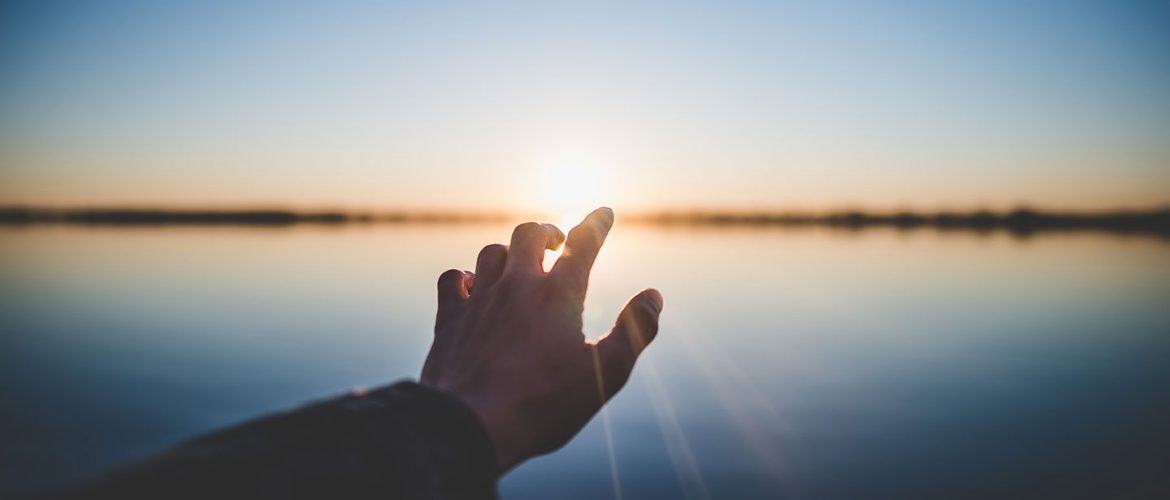 By Kenny Kong
It was during the fall semester of my third year in university when I walked into my first ever yoga class. With assignment deadlines in my mind, I was hopeful to find some relief through yoga. The class took place in a gym. Although I always believe that yoga is more than just a form of exercise, this class did not come across as such. I was exercising through the form of dynamic stretching. I felt some relief because of the stretching, but I knew something was missing and was not sure what it was. Since then I stopped attending yoga classes in the United States, and I have been searching and researching about traditional authentic yoga. At that time, everything I found required me to travel to India. Soon I realised that I have actually not found "everything" yet.
About twelve years ago, I moved from Malaysia to the USA to further my education and was hopeful to move away from the vision that I feared – the status quo. However, I did not get too far. After I graduated, I was offered a job as a patient care assistant at a hospital. As time went by, I realised that my mental and physical health was diminishing due to long and extended working hours.
I was so committed to my job that I neglected all other aspects of my life, especially my personal well-being. I knew deep down in my heart that something had to change.
Soon enough, two life altering opportunities came up and I was at a crossroad; one was a promotion as team-leader in my department and the other was an opportunity to learn yoga at MAYI. After weeks of serious consideration, I decided to resign from my job and I flew back to Malaysia to commence my yoga sadhana with MAYI Yoga Academy.
I made my choice
Fast forward to July, 2019, I attended my first class with MAYI as an International Yoga Instructor Course (IYIC) student at MAYI Selayang. I truly felt at ease and was overwhelmed by the comforting atmosphere; I was surrounded by kind and caring people. I knew then and there I was in good hands. Since then I have been giving my 100% into my practice, joyfully. It was also then when I realised that I am home.
The staff and instructors in MAYI are very patient and kind to every student. Their careful instructions and knowledge gave me the confidence to explore my body and mind at my own pace. The training with Master Manisekaran was an eye-opener; the knowledge he shared totally transformed my entire perspective about yoga.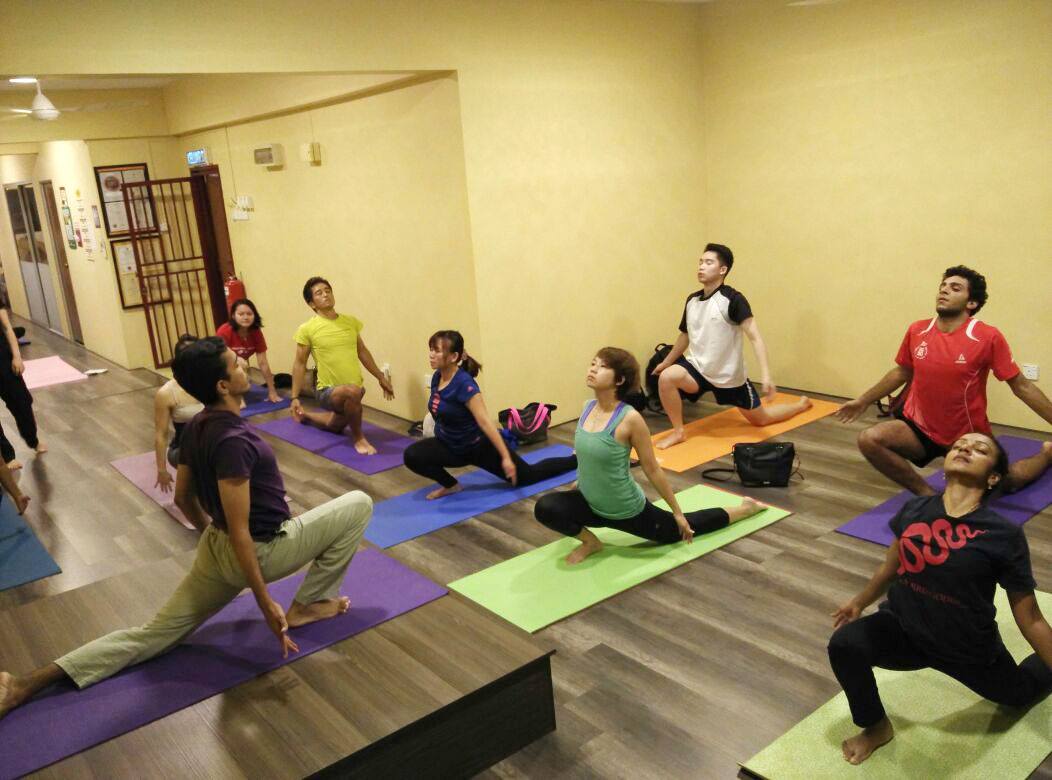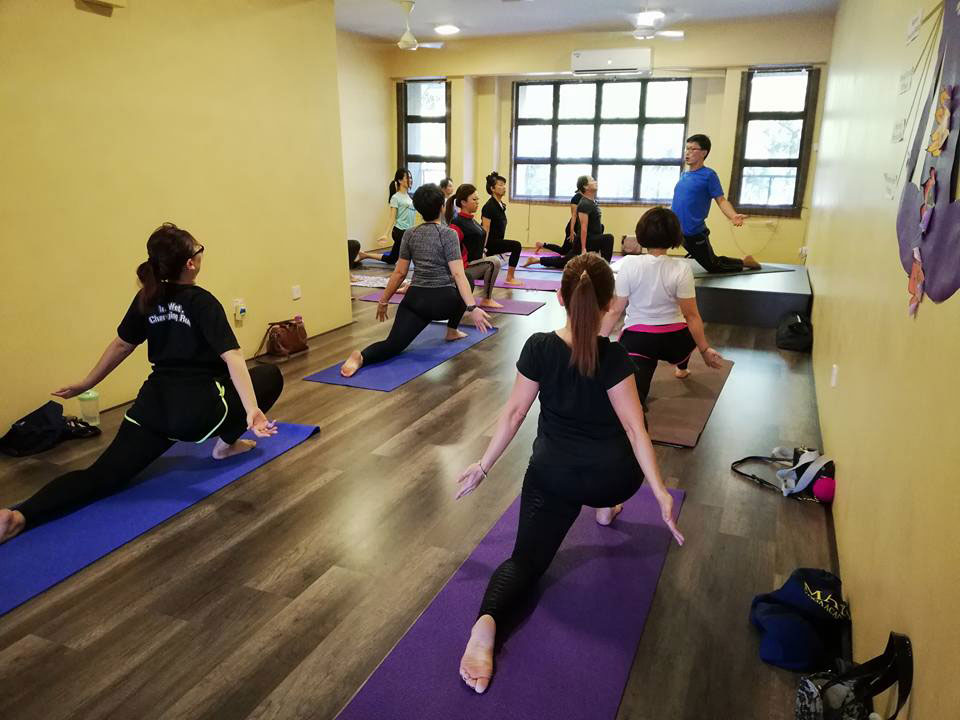 During the training, I was introduced to the eight limbs of yoga, different branches of yoga, yogic cleansing, the joy of sharing the knowledge of yoga, the philosophy of yoga, breathing techniques, mudras, and over seventy basic asanas.
The practice of the eight limbs of yoga allowed me to break the conditioning of my body and mind. After consistent practice of the joint exercise, sun salutation, and a few asanas every morning, I started noticing some changes in my body. I felt lighter, more flexible, and in complete control over my body. Combining the wonderful yogic cleansing of jala neti and kunjal with my daily asana practices, it simply intensified the process of total mind and body cleansing. In addition to the physical changes in my body, I began to notice some subtle changes in my behavior; bad habits began to fade away and life was becoming more peaceful for me. Through the sense withdrawal, concentration, and meditation practices, I was able to remain calm which improved my overall mental health tremendously. That was when I realised that the magnificent power of yoga was subtly blossoming from within me. Since then, I have been mindful of the information I receive, the food I consume, the products I use, and the decisions I make, daily.
The knowledge he've shared transformed me
When I initially started with the IYIC training, I did not want to teach due to my alter ego. Also, I felt incompetent and had fear of public speaking.
However, during my training, Master Manisekaran mentioned that, "Being a teacher means that you are now a teacher for yourself. First teach and learn from yourself; then go out there and share your knowledge with humanity."
The message from Master's statement was so powerful, that it shattered my ego and planted a seed deep in my mind. The fear in me disappeared immediately and my mind was 100% onboard to committing to the path of yoga. Since then, I have been sharing the knowledge and benefits of practicing yoga with friends and family, in and out of MAYI centres.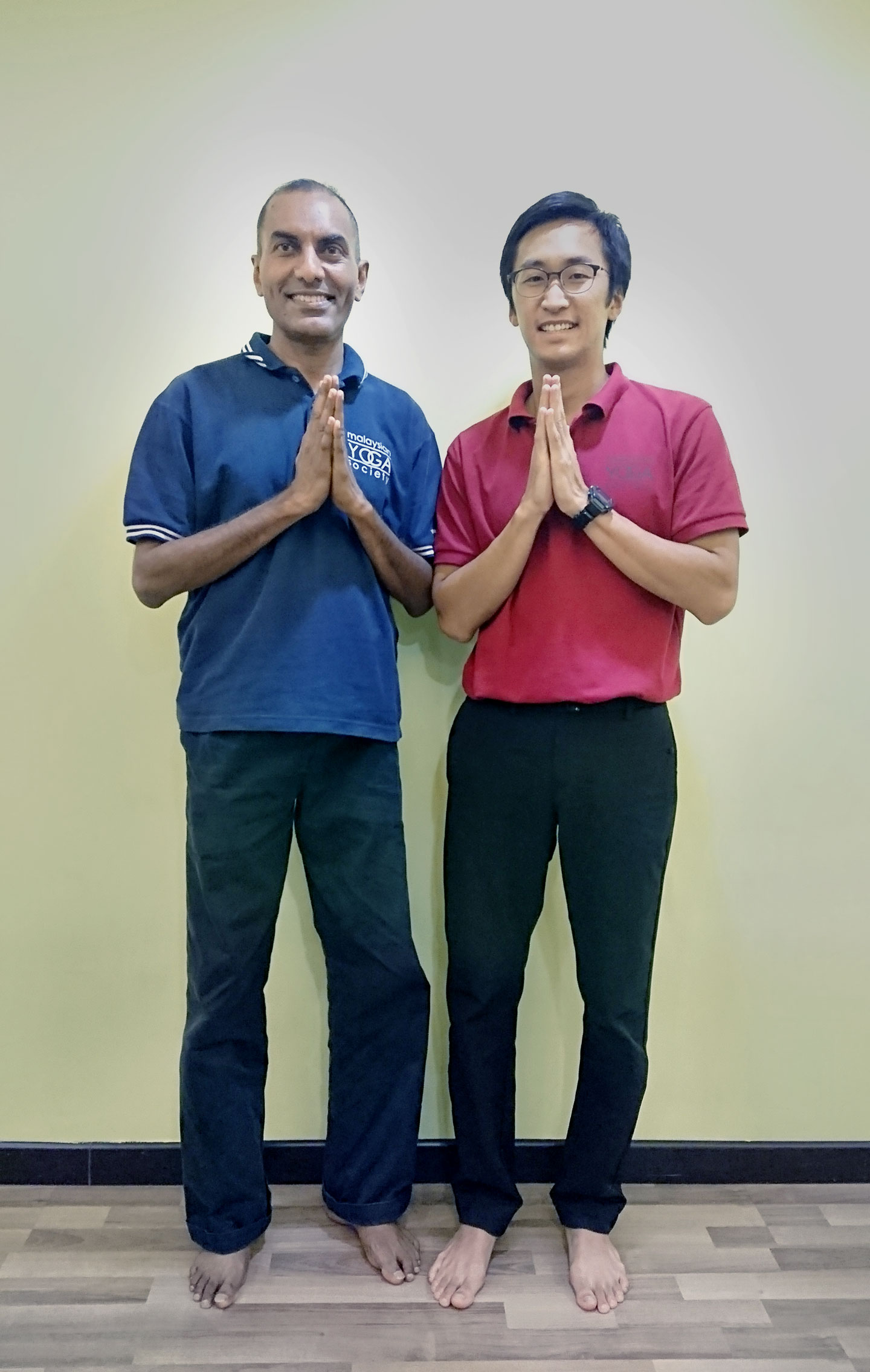 The authentic and traditional yoga to offered
One may come across misconceptions such as only females practice yoga because they are more limber and flexible, but males are too rigid and masculine for this practice. However, the truth is far away from it; yoga is for humankind, and it is all inclusive. Once the journey begins, the inner child within us awakens and life becomes fascinating. All misconceptions and assumptions become powerless and worthless.
There are not many yoga schools like MAYI that offer authentic and traditional yoga knowledge with the pure intention of empowering humanity.
I strongly recommend that everyone skip the process of finding a reason, and just blossom in the path of yoga, for it truly offers transformation from the root of the soul.