The Yoga Classes that we offer are as follows: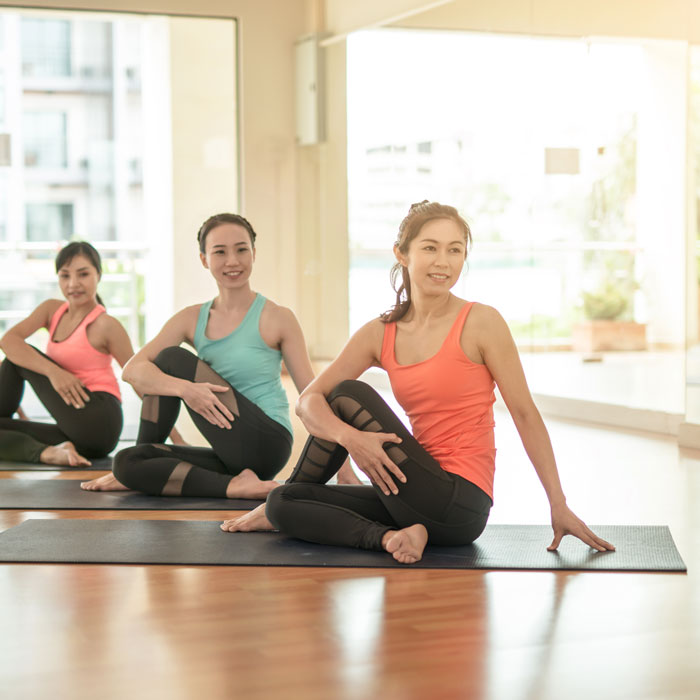 Asana Yoga Class –
Beginners, Intermediate, Advance
Asana Yoga Classes are specially designed and structured to enable all adult age groups (male and female) to learn yoga progressively and systematically.  It is suitable for all retirees, housewives, college students and also working adults.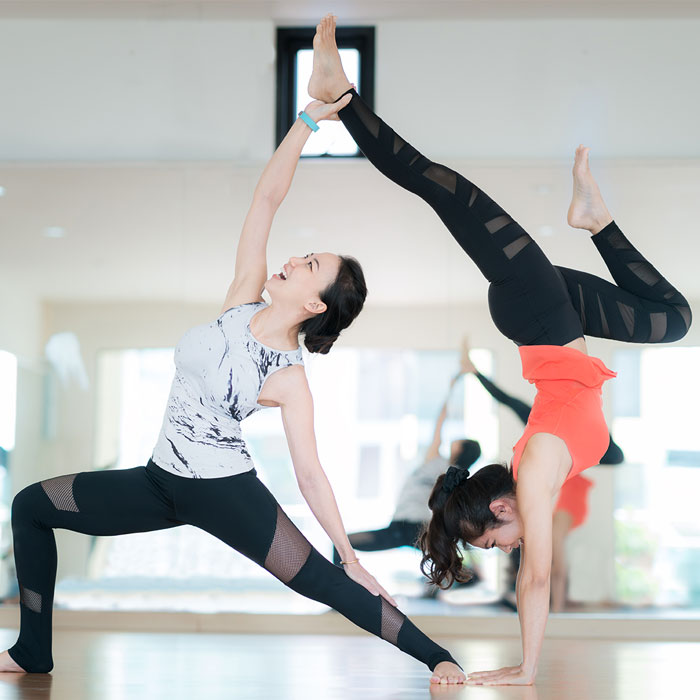 Partner Yoga
Partner Yoga classes allows us to develop a connection within the self and with a partner (whether it's your spouse, family member, or friend!). It helps us to be more comfortable with our partner as we move seamlessly into the various partner yoga poses.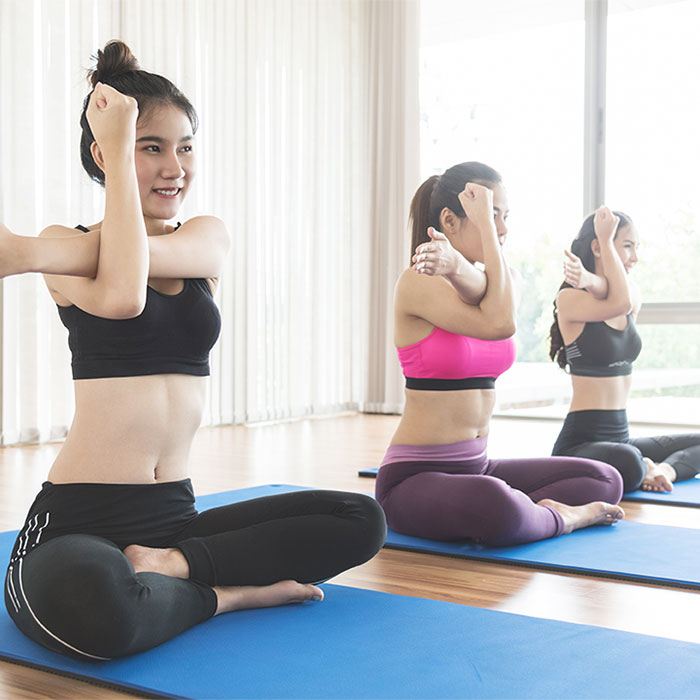 FitFlex Yoga
Designed to provide a holistic approach to slimming down, focusing on physical movements, breath control, and mindfulness. We combine the ancient practice of yoga with targeted asanas to help you achieve your weight loss goals. The class concludes with a cool-down session and a final relaxation pose to leave you feeling rejuvenated and balanced.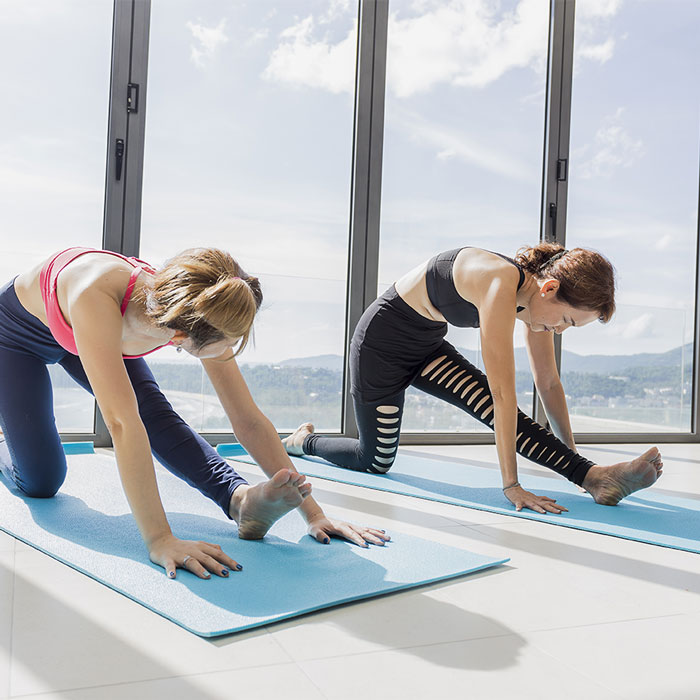 Flow Yoga
Asana Yoga Flow is a dynamic and more expressive form of practising yoga asanas by flowing from posture to posture in a choreographed sequence. The sequences are creative and can be dance like at times. The objectives are building stamina, endurance, agility, and flexibility.  This class leaves one feeling invigorated and satisfied.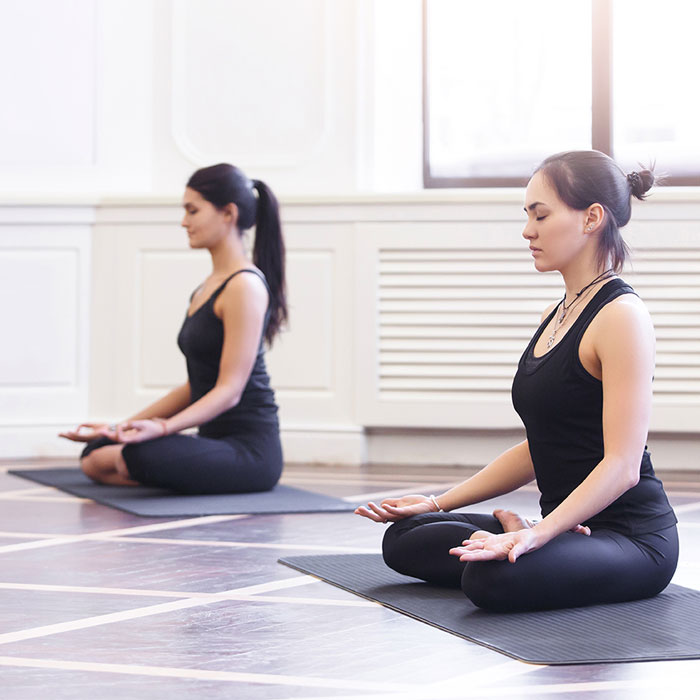 Breath and Mind Yoga
Breath and Mind Yoga is a guided discovery of the less thread dimension within us. Learn how to tap into the abundance of life energy through the power of breathing and positive visualisations. Minimal selected asanas are incorporated with breathing techniques. It is an excellent way to improve memory, concentration and emotional balance.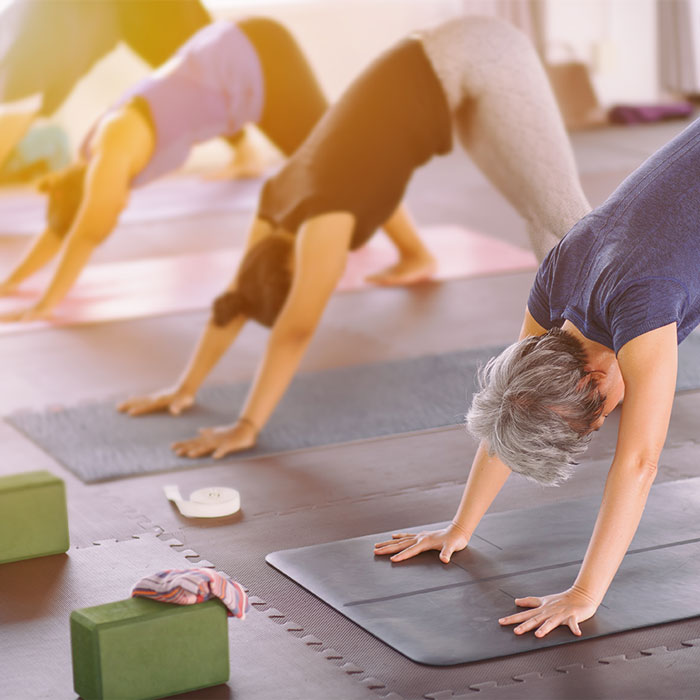 Precision and Alignment
Limited postures are taught in this class to ensure detailed adjustments can be made according to individual. Joints displacement is gradually self corrected while target muscle groups are toned and activated for a more efficient body. Yoga props such as blocks, belts and blankets are applied to ease moving in and out of a structurally aligned posture.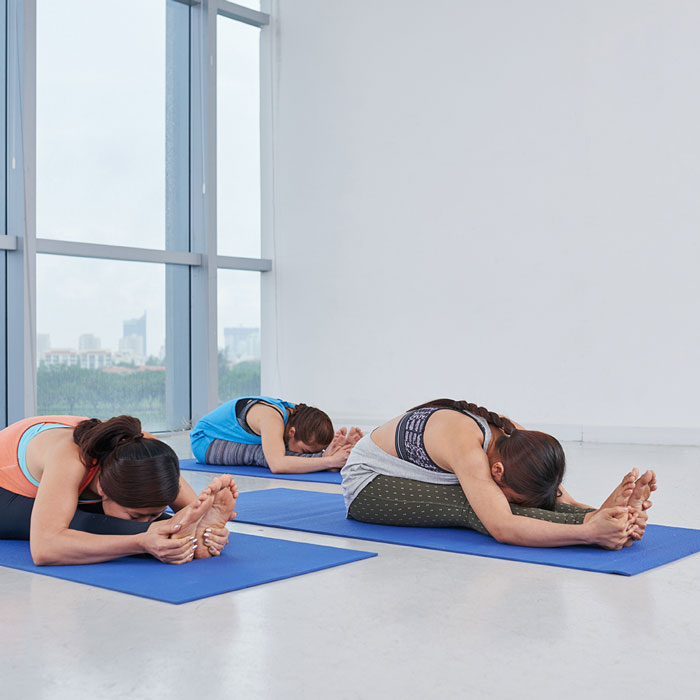 Anti-Ageing Yoga
Anti-Ageing Yoga is a gentle form of yoga class which focuses on specific yoga techniques that naturally manage the ravages of time on the body and mind. Learn how you can defy gravity, balance growth hormones and activate natural anti-oxidants within to feel youthful, revitalised and rejuvenated. Experiencing this 'time machine' session on a regular basis to see results!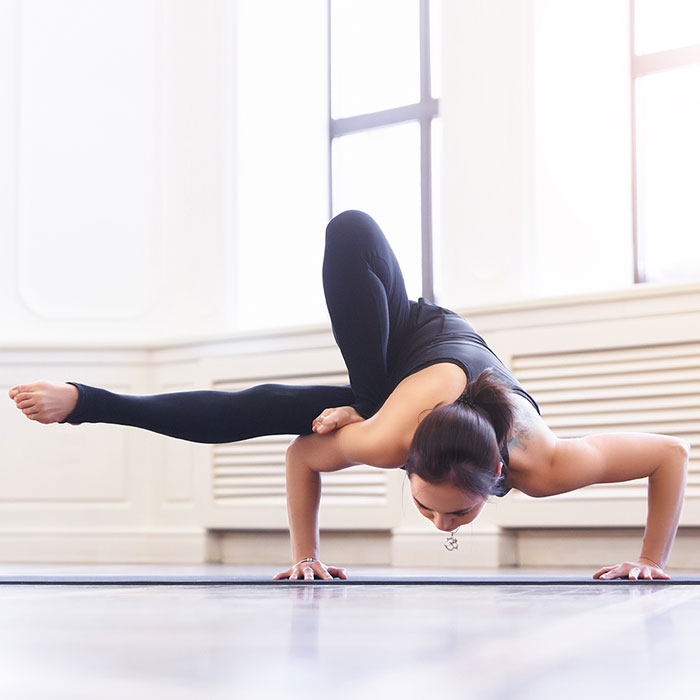 Ashtanga Yoga
Ashtanga Yoga classes feature the energy-packed Ashtanga series suitable for intermediate and advance level practitioners.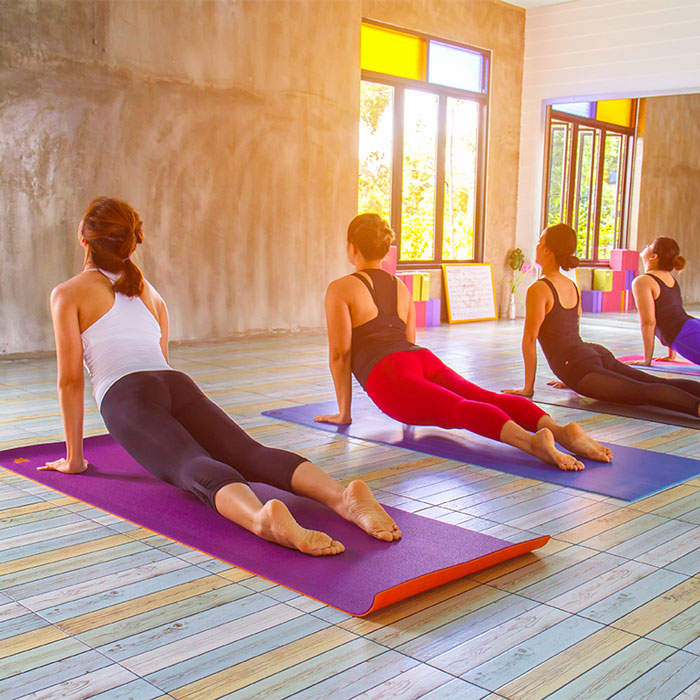 BodyTone
BodyTone is a session to build strength while toning the various parts of the body. A selection of yoga poses are hand-picked and performed in a way for toning targeted areas. This class is great for those who are looking for a holistic way of trimming away excess fat while rebuilding health!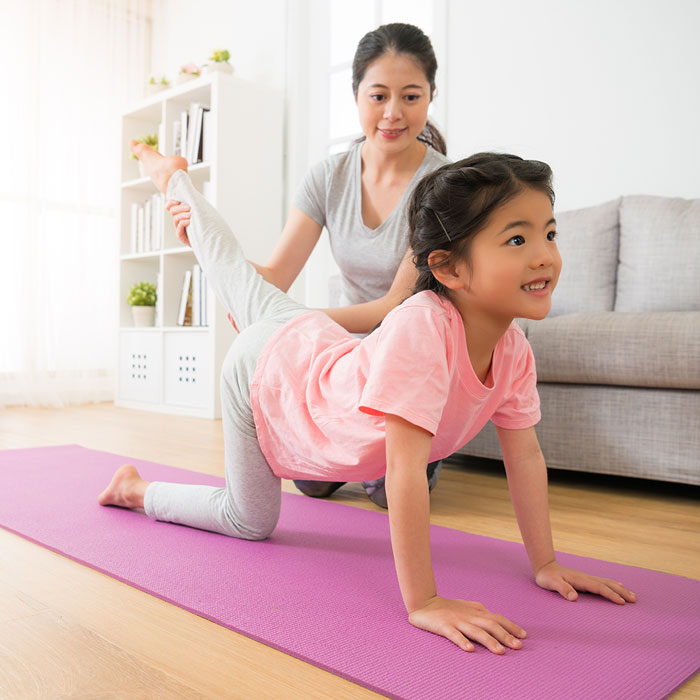 Super Yoga Kids
An easy-to-follow weekly yoga session for school children to get down with some serious fun and at the same time establish communication between body and mind, striking a balanced growth along the way.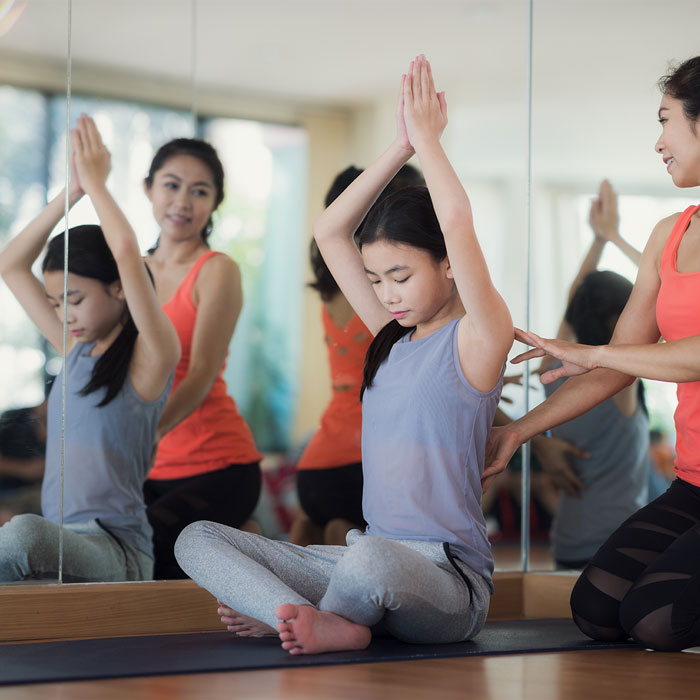 Teens Yoga
Teens Yoga is specially dedicated to teenagers to further promote self-awareness while building character, confidence and positive attitude to tackle academic and social challenges in this growth spurt phase.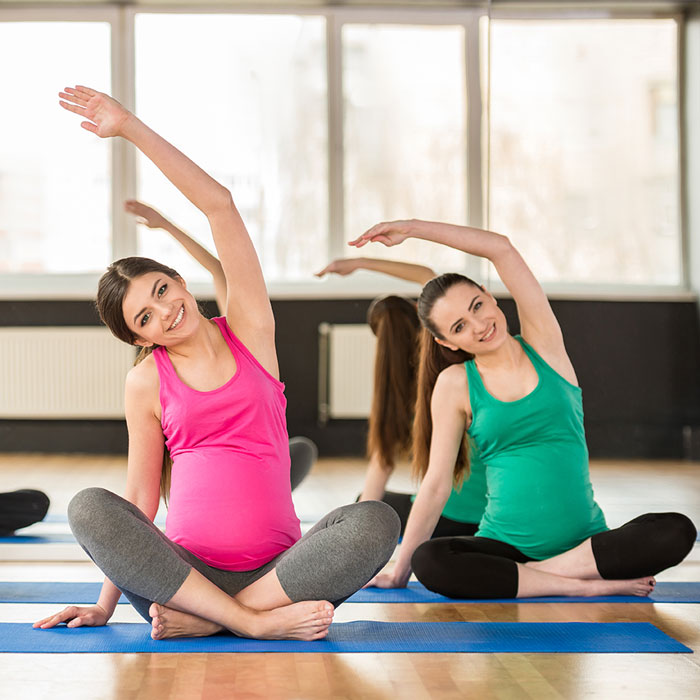 Pregnancy Yoga
A special class for mothers-to-be to bond with the foetus while allowing themselves to get in-tuned with their physical, mental and emotional bodies during pregnancy
Yoga is for everyone
We're here to honor and empower your journey toward personal growth and well-being.
No matter your age or fitness level, we aim to inspire ease, confidence and a sense of possibility that lasts long after you roll up your mat.