Open to all yoga instructors
A great way to open doors for further opportunities
with Malaysian Association of Yoga Instructors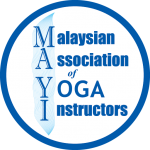 Instructors Continuous Education (ICE)
Potential future facilitation of teacher trainings & programmes
Develop your hands on assisting in classroom skills
Finding more meaning & purpose in your daily experience & continue to grow
Grow your leadership skill, open new career opportunities & build hands-on experience
Increase your offerings to your students, learn more so you have more to share & increase your income
Receive mentorship & feedback on your teaching/facilitation from lead faculty
Get expert knowledge in the field of yoga instructorship
For any instructors that has completed yoga instructor course and is certified.
Be part of the community of yoga instructors today
Premium Benefits
Membership Card

: 1 year membership
Save RM300; RM50 (enrolment fee) + yearly fee RM250

Certificate of 16 hours

YACEP or Malaysian Association of Yoga Instructors

Leadership

: Potential future facilitation of teacher trainings & programmes
Added Value
Trips to Yogic Cultural Venues – local and international

Field trips of nature

Potluck Gatherings

Fund raising programmes for the schools yoga teachings and for yoga to the underprivileged

Yoga student exchange programmes

Yoga Fellowship programmes

Mentoring sessions
Membership Card

"

I believe we can tap into the vast human resource pool available in this community
made up of very highly aware individuals.

"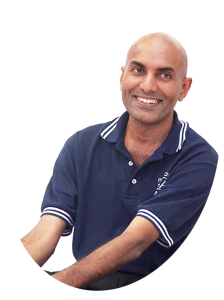 President of Malaysian Yoga Society (2004 until current, and continues to lead for the last 16 years)
President of Malaysian Association of Yoga Instructor (2007 until current, and continues to lead for the last 13 years)
National Outstanding Educator Award (Yoga Education) in year 2016
Train the trainer certified with Ministry of Human Resources
Yoga Alliance E-RYT and YACEP
Speaker TED TALK in year 2017
Hundreds of appearance in TV, radio, cable TV, shows etc.
Hundreds of write ups in news, magazine, blogs and social media etc.
Namaskar dear all,
I'm Manisekaran, the founder and president of Malaysian Association of Yoga Instructors. I would like to invite all yoga instructors, to participate in a special "continued education in yoga" programme called ICE.
This programme is intended to be a catalyst in transforming the International Yoga Instructors Fellowship landscape throughout the world. Through this programme, "Yoga Learning and Education" will be explored and delivered in a more dynamic, compassionate and sharing manner, compared with the existing fixed-style instructing methods, thus giving opportunity for…… read more
Courses / Classes Registered with
(International Certification)

Save RM700: 4 Sessions for only RM900 (early bird)
Take advantage of our Early Bird special for a limited time and save RM700! (Price: RM1600). Register before February 28, 2023.
CIMB Bank Berhad
Malaysian Association of Yoga Instructors
Acc Number: 8000393175
Kindly send us the copy of your payment slip to our coordinators:
+6012 267 9621 (Ms.Sumi)

|

+6012 633 9144 (Ms.Kasturi)

|

+6012 323 9010 (Ms.Mei Wan)

|

+6014 944 1376 (Ms.Jessica)