Yoga Workshop for Faculty of Early Childhood Students – Main Campus, SEGi University
November 15, 2018

Posted by:

admin

Category:

Event

,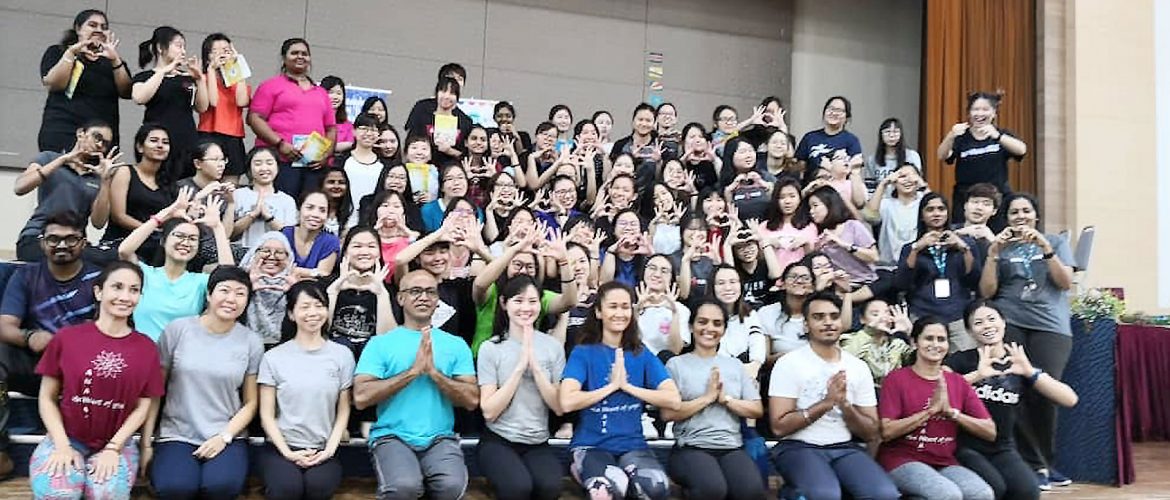 By Nicole Yong
The gradual increment of interest in physical health seems to have led to Yoga and Physical fitness workshops to become part of the Faculty of Early Childhood syllabus in SEGi University, Kota Damansara. On 14 November, the MAYI (Malaysian Association of Yoga Instructors) team, led by 11 yoga instructors and volunteers, had a half-a-day yoga workshop for almost 80 students at the university.
The following topics were introduced:
Hatha Yoga: General yoga therapy to help students cultivate patience and improve their wellbeing.
Pranayama (the main six breathing practices) and simple concentration and mindfulness practices: to revitalise and calm the body and mind, and also stabilise mood while studying.
Healthy eating habit:Promoting natural real food to students to improve their digestive system and learning behaviour.
Recapitulate all practices via role play, and students' performance.
Lecturer: Priya
"I want to thank Uma (ex-lecturer from SEGi University) for recommending MAYI to us. Thank you MAYI instructors for guiding the students and sharing the benefits of yoga practices. Let students be aware that yoga can be practised anywhere. They really enjoyed the workshop and I hope they take up the practices in their lives."
Student A:
"I learnt many yoga poses and breathing exercises. It is good for the students. The concentration techniques are good to train children to focus. I really thank MAYI."
Student B:
"I have learnt how to balance my work, time and studies. And I have learnt how to de-stress and enjoy the yoga practices."
Student C:
"This is my first yoga experience. I felt really happy doing the asanas."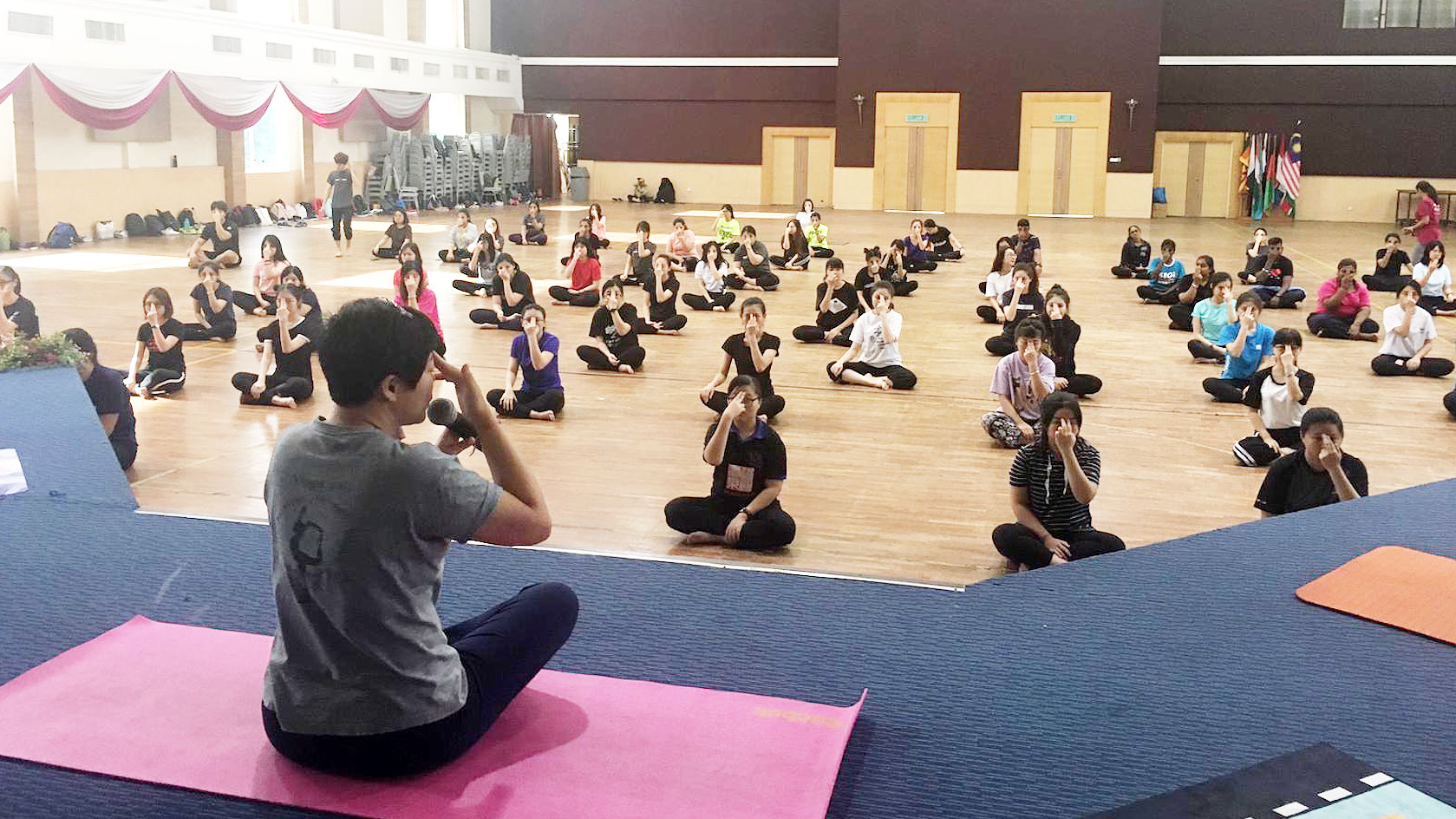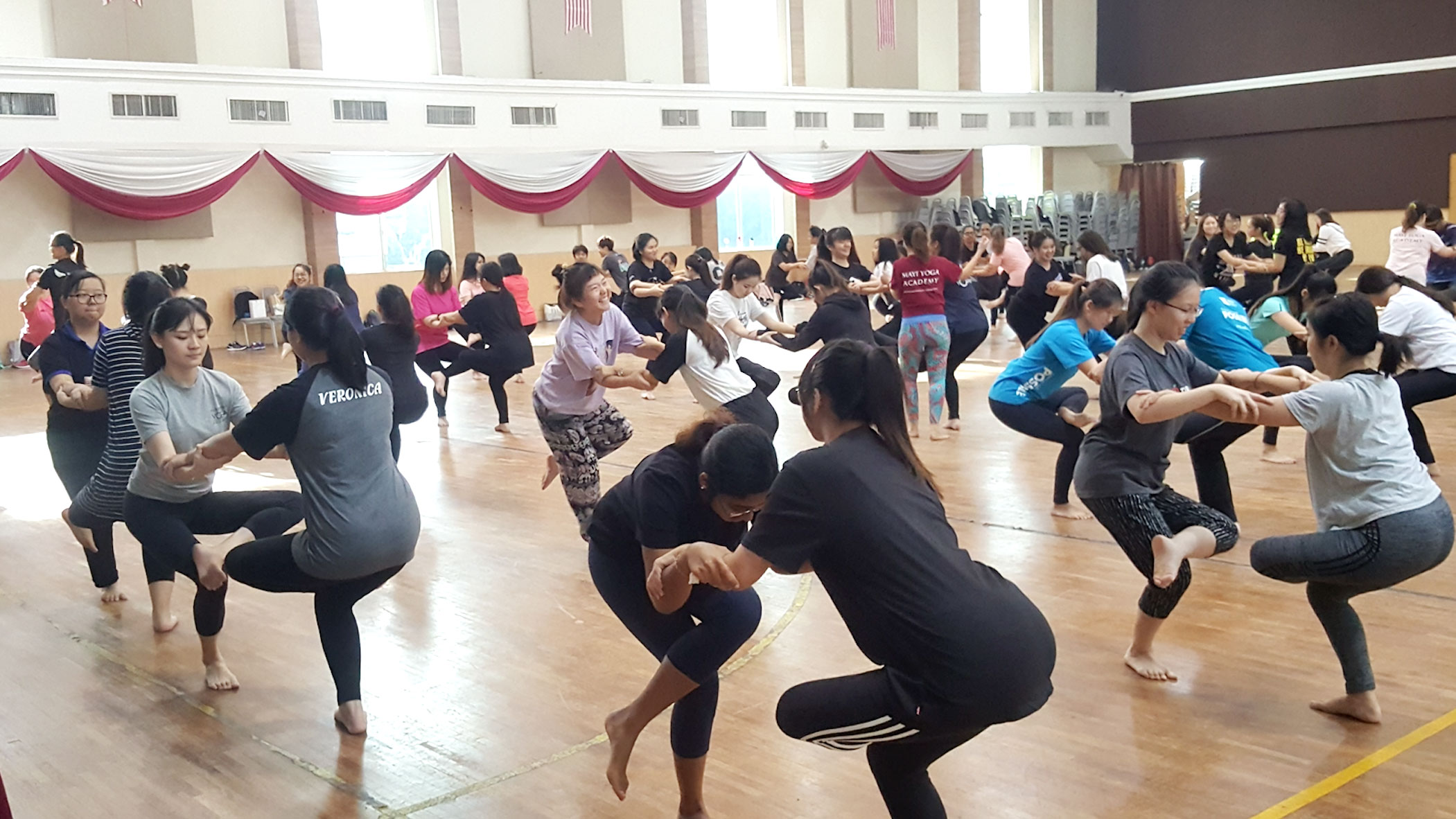 Thank you to lecturers and students from SEGi University and MAYI yoga instructors for making this event a success. Efforts to include yoga workshops in the University syllabus should be welcome. This will help instill a culture of continuous knowledge and practice of yoga at the university level.
Yoga promotes physical health, mental fitness and emotional balance in the young generation, which would be an invaluable part of their learning experience at the university. Universities that are interested in conducting yoga workshops are welcome to call or write into MAYI at:
Malaysian Association of Yoga Instructors (MAYI)
No. 3, Jalan Ang Seng 3, 50450 Brickfield, Kuala Lumpur
Tel: 03-2260 5322