My First Experience With Natural Products
November 5, 2018

Posted by:

admin

Category:

Inner Insights

,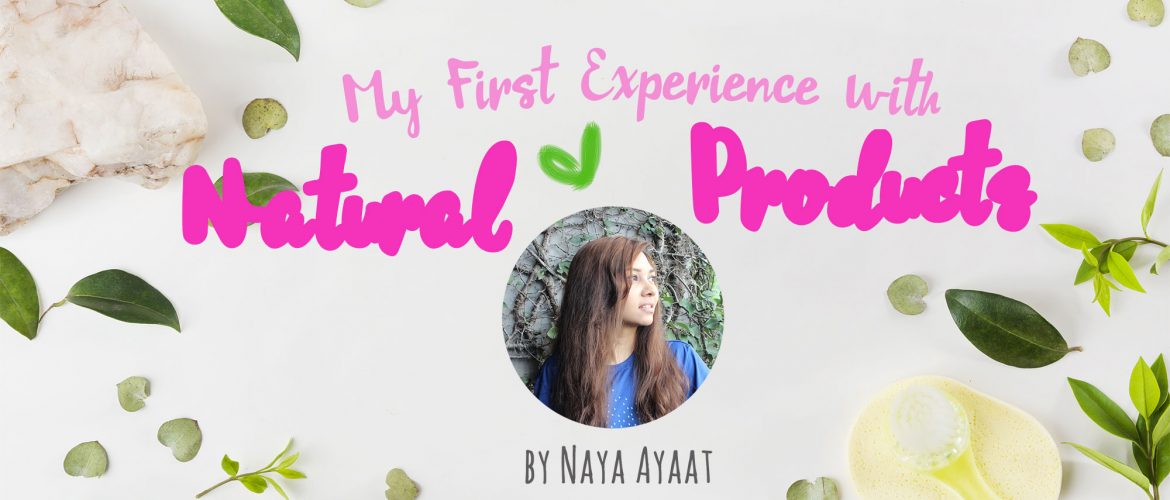 By Naya Ayaat
During my college days, I began my own research on chemical products. Only to find out how harmful and toxic the ingredients are to overall health. I switched to alternative organic products. However, no matter how organic the products claimed to be, they were not 100% natural. Now, I have discovered a company called MAYI Infinity that has started a campaign called "The Infinity Pledge", to save one million families from harmful chemical usage, and promotes sharing a natural lifestyle with loved ones.
The company offers a complete range of natural, pure and authentic products for the face, body and hair. Hence, I took a challenging decision to stop every chemical product, including expensive skincare brands I had previously used, and go all natural. Needless to say, the results are remarkable.
My experience with MAYI Infinity started to be inspiring for me to help my loved ones and others. For a long time, I had acne scars that never went away.
After using MAYI Infinity Natural Face Cleanser and Scrub, my acne scars started to become lighter and have almost cleared now. I use the Face Brightening Oil in the morning and night, and it helps to moisturise the skin, helping to keep it smooth, soft and hydrated throughout the day. Twice a week, regardless of my busy schedule, I use the herbal face mask that gives me a clearer skin and healthy glow.
Many of us suffer from skin dryness due to the humidity of our weather and the country's tropical climate. For that reason, I would apply lotion daily, and a few hours later my skin would still be dry. After trying the MAYI Revitalizing Body Oil, not only does it act as a natural sunscreen protecting the skin from damages due to UV rays, it also has a calming, softening, toning and anti-inflammatory effect on the skin. And what can be better than taking a good herbal body bath after a long day, to cleanse, purify and detoxify the body. All these are part of the company's body care series.
Nevertheless, MAYI's Rejuvenating Hair Oil supplies natural nutrients to the scalp and promotes good hair growth. It fights hair loss, stress, aging and imbalance in hormones. It is loaded with anti-oxidants, iron and amino acids. The combined effect of all these ingredients reduces and minimises hair breakage, etc. MAYI Hair Shampoo contains a unique formulation of minerals, iron, vitamins A, B, C & E, and a powerful combination of herbs. It is especially great for preventing hair loss and avoids premature greying for both men and women.
By using the 7 products produced by MAYI Infinity, there will be no more chemicals introduced to our bodies. No more poisoning our bodies and exposing it to dangerous substances. The company is committed to bring 100% chemical-free products into our lives and reintroduce the actual natural products that vibrate and resonate deeply with our entire natural self.
Find out the truth about organic
What's driving the billion-dollar chemical-based products in the beauty, personal care and skin care industries? The simple answer is the lack of awareness. Most people are completely satisfied using certain brands that they stick to for years and decades. Others are influenced by how the products of big or popular brands are marketed to them without having total awareness of the harmful chemicals that are found in 98% of most products today.Unfortunately, products that claim themselves to be 'Organic', which highlight some star ingredients such as Coconut Oil, Tea Tree Extract, Aloe Vera and etc., actually contain more than 20 other chemicals such as Fragrance (Parfum), Menthol (Fragrance/Cooling Agent), Disodium EDTA (Chelating Agent) Yellow 5/ Blue 1 (Colour) Benzyl Alcohol/Phenoxyethanol (Preservative) and much more.
Most importantly, how many companies out there can 100% assure the consumers that their products are entirely chemical-free? Not many, however, it's definitely worth the search. MAYI Infinity is one of the very few companies that promote all-natural, pure and authentic ingredients that contain 0% chemical. Behind the label of their products, you can read the following: I AM FREE of Sodium Lauryl Sulphate (SLS), Sodium Laureth Sulphate (SLES), Animal Derivatives and Parts, Synthetic Fragrances, Propylene Glycol, Artificial Colours, Triethanolamine, Mineral Oils, Paraben, EDTA.
Most brands today only remove a handful of chemical ingredients from their products due to the rising concern of chemical toxins that women and men are exposed to daily. According to research, the average woman uses 12 personal care products a day, containing 168 different chemicals. Most men use fewer products, but they're still exposed to about 85 chemicals daily. Eventually, these toxins affect the individual's health and well-being.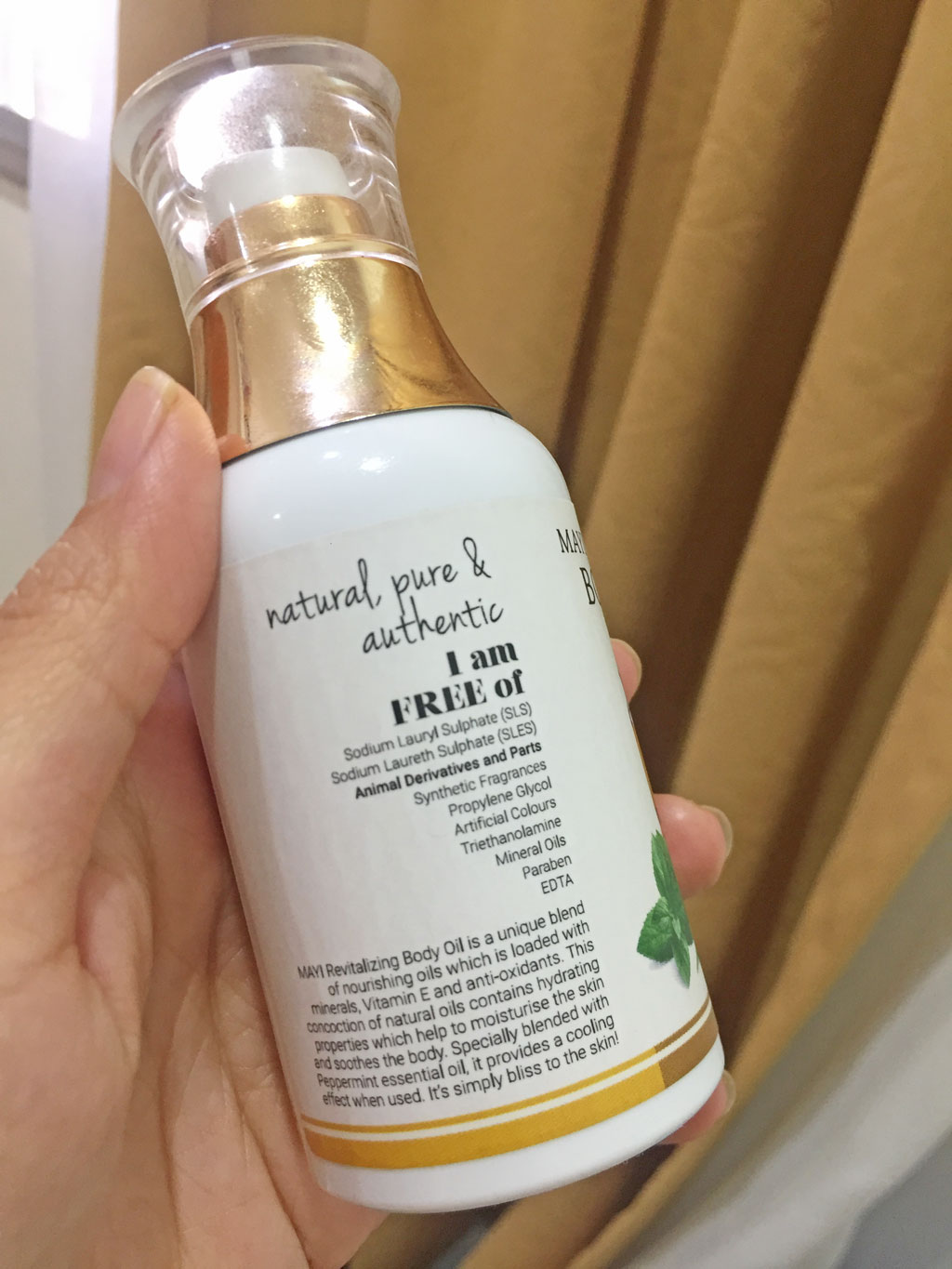 Toxins that are harmful and poisonous to you and they should be avoided at any cost. Be aware of the following names: Parabens, Phthalates, Petroleum, Petrolatum, Mineral oil, Glycols, Urea, DEA, MEA and TEA, BHA, BHT, Sodium Laurel and Laureth Sulfates, Carbomers, Aluminium, Talc, Paraffin, FD & C Synthetic, Colouring, Synthetic Fragrances and other heavy metals. These strange and hard-to-pronounce names can never replace natural ingredients in a million years.

The above are just some in the list of harmful chemicals that can be detrimental to one's overall health and well-being. Where are these chemicals found? Mainly in cosmetics, skincare and body care that we have to look out for and others are found in baby products, hair products, prescription drugs and over-the-counter drugs.
Skin Absorption Vs Ingestion
What we eat are actually less harmful to us than what we apply on our skin, because organs such as kidneys and liver can filter toxins before they enter the bloodstream.
The skin is the largest organ in the body. What goes on the skin can, molecularly, from one degree to another, enters the body. This is worse because it can lead to dreadful diseases like cancer, etc.
Therefore, natural products mainly work with your skin instead of against it, because natural ingredients help to boost the immune system, cause less irritation on the skin, balance the hormones, reduce sensitivity and reactions, and act as a protection against infections. With these come cancer-fighting properties. And the benefits are endless. Besides helping your skin to feel and look healthier, going chemical-free prevents illnesses and improves health. Ever notice how natural products smell more like their natural ingredients and not like chemicals? They also feel great on the skin.
Now that we have an awareness of the harmful effects of chemicals on our bodies, we should start looking for better alternative (all-natural) products. We should also get into the habit of reading labels at the back of every product we intend to use to avoid buying or supporting brands that promote chemical usage in their products. The step we take today is for the betterment of our health and it can protect us tremendously from any detrimental diseases in the future. Taking this first step can allow more people to lead better lives and make better choices.