My Journey to Pre-Natal Yoga Instructor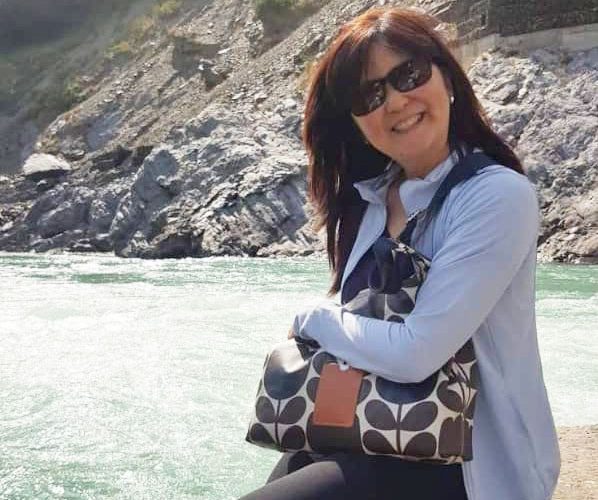 By Geraldine
"I'm stressed! I dislike my job!" How many times have I gone through this scenario……..
The day finally came….. I retired early and started a small business focusing on homoeopathy and natural health, but somehow I didn't feel complete. There was just something missing. My business did not give me the sense of fulfilment I thought it would. Nevertheless, I was finally free from the shackles of employment and felt relieved and grateful for my supportive husband and close circle of friends. A few years passed, and I started to feel restless. I explored new activities and stumbled upon yoga while trying to incorporate exercise into my rather sedentary lifestyle. As usual, the internet became my best friend and I stumbled upon the courses offered by MAYI.
I was past my 50th birthday, so the question that popped in my mind was: Is it realistic to try and become a yoga instructor at this age?
After much thought, I decided to give it a go. Even if I don't become an instructor, it would be an additional feather in my cap. Hence, I embarked on my yoga journey with MAYI, completing the International Yoga Instructor Course levels 1, 2 and 3 in 2016. I attended a yoga retreat at Fraser's Hill to complete my level 3 instructor course and that was a complete eye opener for me. I met so many people from different backgrounds. The course was conducted by Master Manisekaran and it was an unforgettable experience for me.
My time in MAYI gave me the confidence I needed to actually become an instructor. All my fears were unfounded as I was told I was actually good as an instructor. My new found friends at MAYI were great and they gave me constructive feedback which made it possible for me to improve leaps and bounds. Today, I conduct classes with confidence, but I never stop learning from books and from other instructors. Having empathy and staying humble will take you far.
Yoga has helped me in so many ways. It has made me physically and mentally stronger, healthier, and it has given me a new direction in life. There is nothing more satisfying than having a student come to you and tell you how much they enjoyed your class. It is also gratifying when students tell you their ailments such as back pain, neck pain or shoulder pain have gone away.
A year passed and I began to feel the need to go even further with my yoga practice. I signed up for the Pregnancy (Pre-Natal) Yoga Instructor Course with MAYI and it was there I met a few ladies who spurred me on and gave me the reassurance that I was on the right path. I never really gave much thought to the pregnancy process. I have two kids of my own and it was just something I figured we women have to go through. After completing the course, I found a new appreciation for the pregnancy process, the beauty of natural childbirth and the role yoga can play in making the entire experience a positive one for the mother. I can now confidently say that Pre-Natal Yoga is a must for all pregnant women!
Everything seems to have fallen in place. I teach yoga almost every day of the week except Sundays, and I thoroughly enjoy what I do.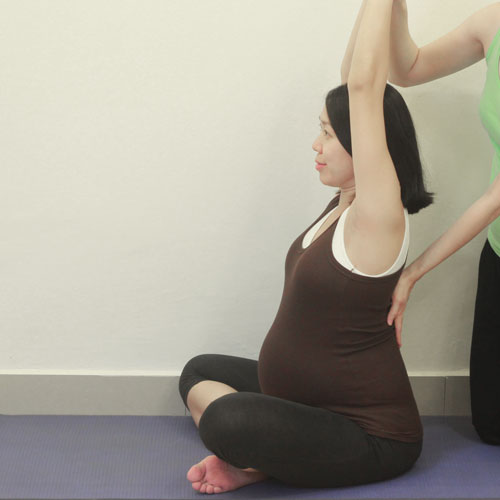 The people I have met on my journey have become my greatest teachers and friends. My students and course mates have actually taught me so much. I feel I have finally found my calling. Every day I wake up looking forward to new opportunities to share and learn. There is a spring in my step and I feel light and fulfilled. I thank God for showing me this path and I have so much to be grateful for. This has been and is going to be a lifelong learning experience for me. I just feel I have so much more to learn and that keeps me moving forward as I strive to be the best that I can be. I am guessing there will be challenges, but having something to keep you grounded helps you to just focus on what is important. Yoga has become a part of me. Namaskar!