My Yoga Sadhana Camp
July 11, 2018

Posted by:

admin

Category:

Event

,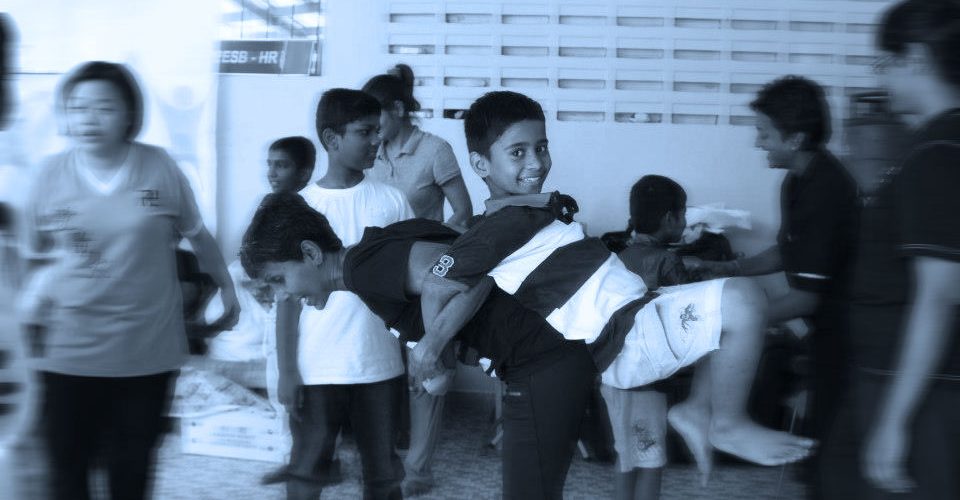 The Malaysian Yoga Society (MYS) reached another milestone with the birth of My Yoga Sadhana Camp (MYSC) this year. This programme was developed specifically for students aged 10 to 17 years old based on MYS' annual National Yoga Camp objectives. A deep wish to bring Yoga and Yoga-based activities to a wider group of children in this important growing period finally culminated in the birth of this wonderful 1 to 2 days programme. As to provide continuing learning to the children, MYS looks forward to assigning certified instructors to carry out weekly yoga classes in these schools. These classes would be based on a standardised syllabus developed to ensure the highest quality of Yoga training is observed in all levels of teaching the philosophy and practice of Yoga.
MYSC's objectives:
To introduce Yoga to students to encourage them to adopt and maintain a

healthy lifestyle

that will help them discover and expand their

inner potential

.
To cultivate important values in students to bring out their best behaviour through fun and relatable stories based on the Yama and Niyama restraints and observances.
To enjoy the process of Hatha Yoga in singular, partner and group variations, bringing awareness to the connection between

body, mind and emotion

— and tapping into their

inner intelligence

.
To impart the right techniques of Pranayama, Dharana and Dhyana to enhance

memory

and

learning

processes, to untangle emotional blockages due to negative life experiences, to bring joy into daily life activities and to de-clutter the mind from fluctuating thoughts, emotions and dissipations.
To tackle sensitive and subtle domains of the

mind

through the management of time, food and emotion.
To boost

self-confidence

and highlight the need to manage the

5 senses

for holistic growth and development of the students.
To give a brief history of yoga and relevant historical figures to inspire students to connect with their

higher self

.
To date, MYSC has been successfully conducted in three schools involving more than 150 students. This has been followed by weekly yoga classes in these schools. Here are some snapshots and remarks from participants: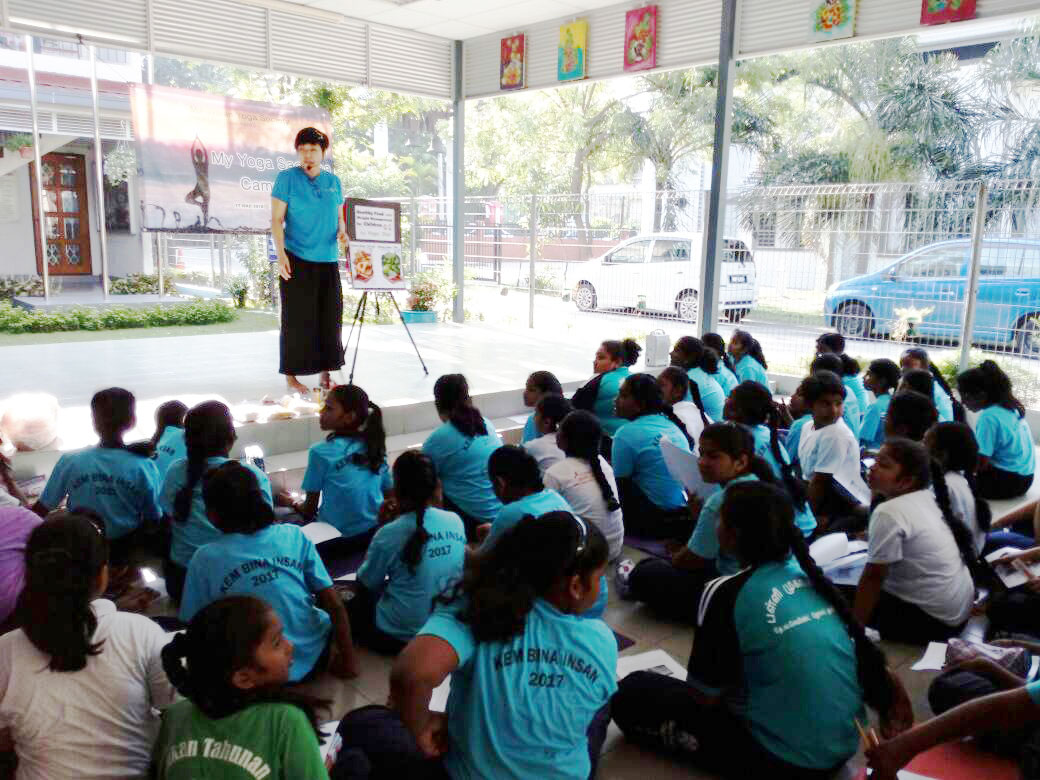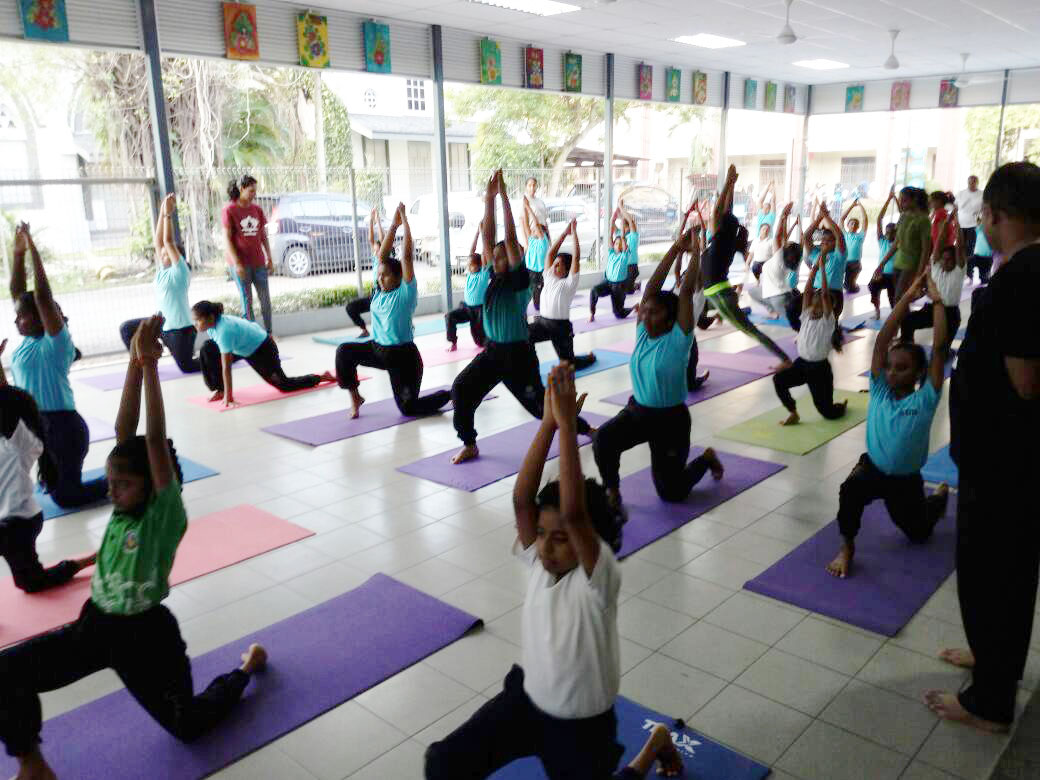 "I would say that the recent Yoga Sadhana Camp 2018, held at SJKT St Joseph, was one of the best Yoga programmes for schools that I had come across. Yoga is the most beautiful way to connect with nature by balancing the mind-body connection. The trainers conveyed it in as many ways as they could. The kids had lots of fun and reaped the most benefit. It was also an eye opener for the parents, and now we know how yoga can play an important role in our kids' lives. We would like to thank all trainers, especially Pushpa teacher, for her weekly Thursday yoga lessons. We see many changes in our kids. Thank you so much!"
Parent A
"We were amazed at how our children could quickly work in a team to act out the Yama and Niyama concept stories. We were happy to see them participating well."
Parent B
"Colouring with both hands was fun and challenging. We loved the games, the oil massage and the role play for Yama and Niyama values!"
Student A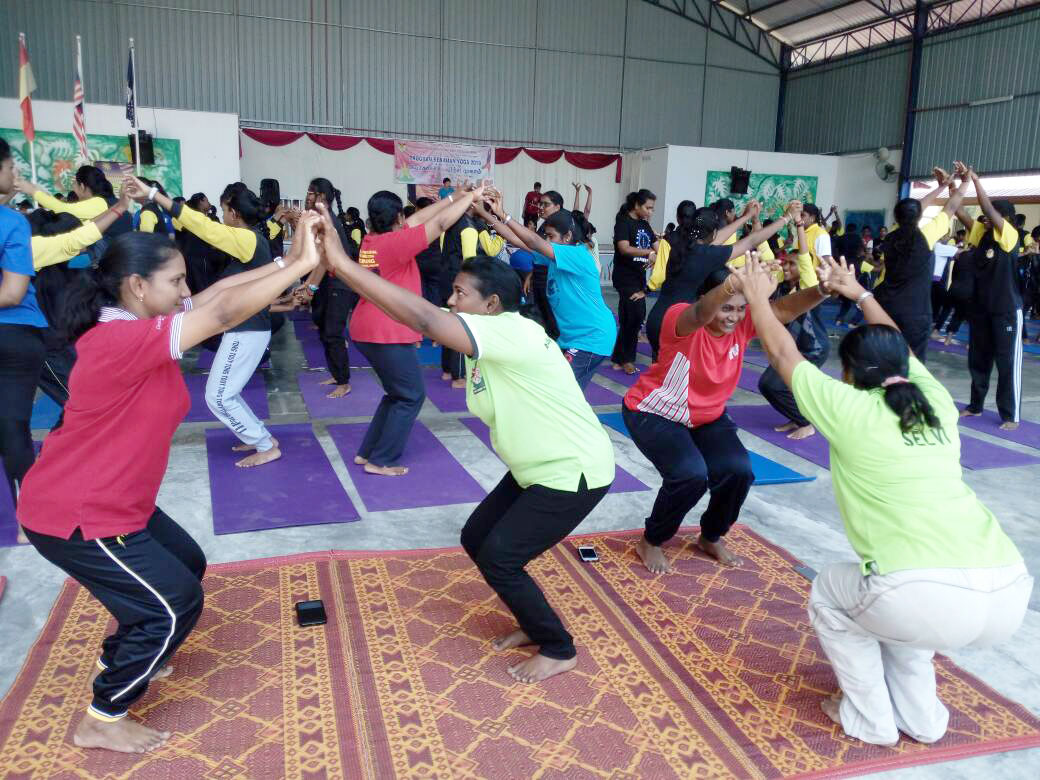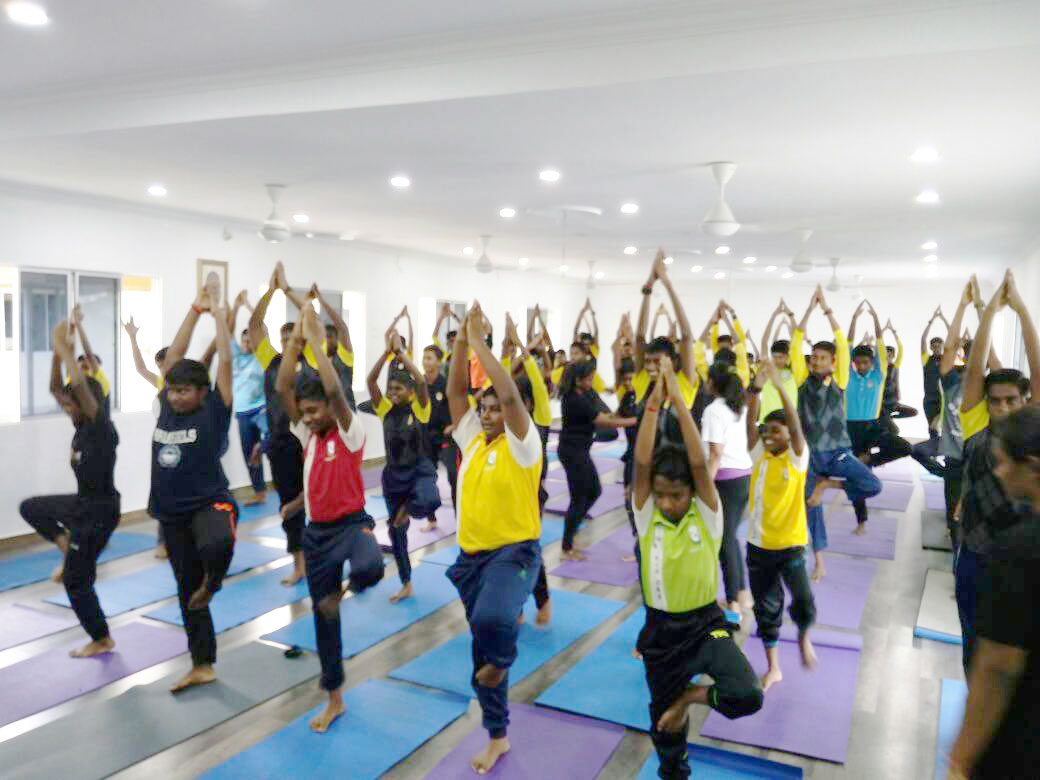 "Dear teacher Pushpa, we appreciate all your efforts together with your wonderful team members. The children benefited greatly from your guidance during MYSC. It was truly amazing and wonderful. Great things come from great people like you and your team. Thank you for your kindness. We look forward for the weekly yoga classes at our premises."
Parent A
"We appreciate the efforts you put in for the children and we're happy to see positive changes in them. The camp was amazing and wonderful. We are thankful to you."
PIBG member
"We were so happy to see the same teachers who taught us at the National Yoga Camp last year. We came just to see the teachers and enjoyed ourselves, especially during the games sessions. Yoga rocks!"
Student A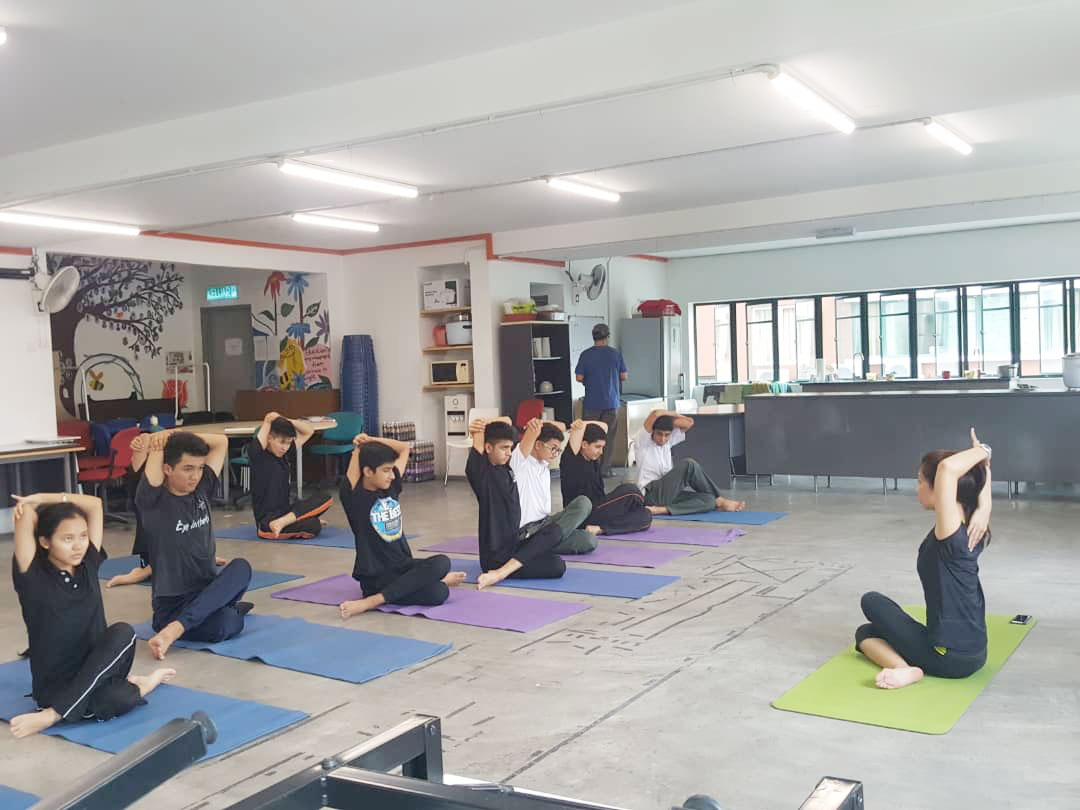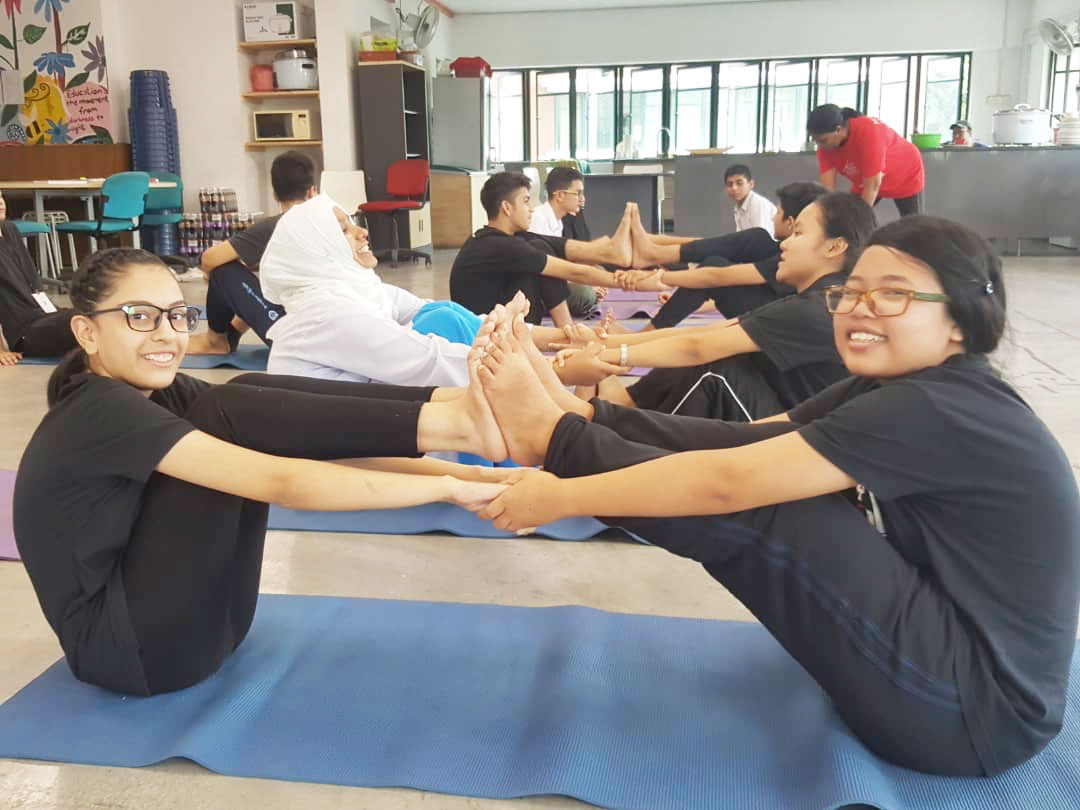 "The camp was really fun and enjoyable!"
Student A
"I felt de-stressed after doing yoga. It feels really good."
Student B
"I fell light and happy, as though there were butterflies all around me. It's really a nice feeling!"
Student C
We invite individuals from all walks of life who want to serve the community through yoga to join us in this beautiful MYSC journey. To all yogis interested in conducting MYSC programme in schools in your neighbourhood, kindly contact Teacher Puspa (012 -635 1962) for further arrangements.
"The only underprivileged is the under-utilisation of a human potential. Let us merge hands to bring out all colours of these young budding flowers to transform our nation and world into a better place".