Ayurvedic Massage: A Holistic Approach
June 3, 2018

Posted by:

admin

Category:

Ayur Yoga

,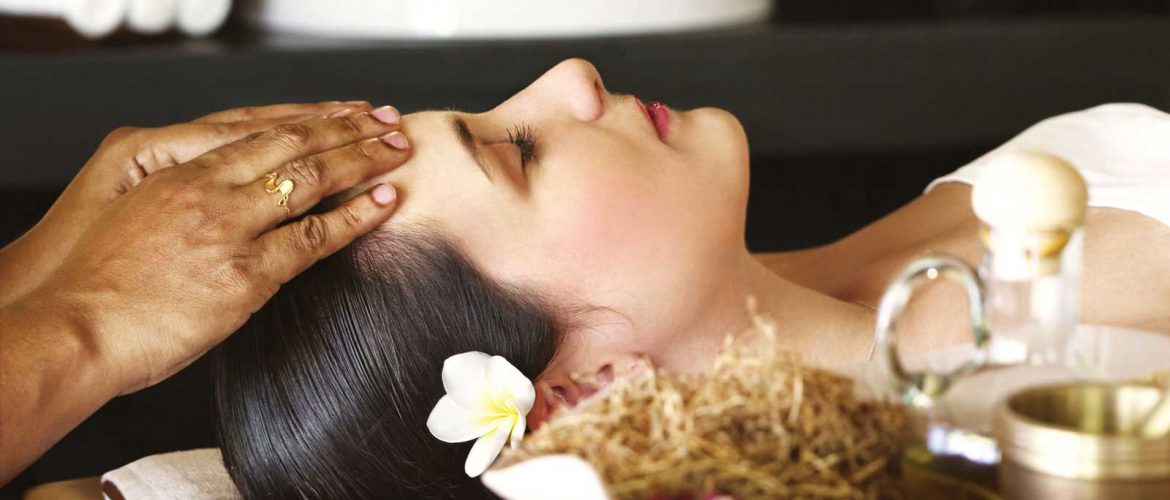 By Jessica.S
"Ayurveda is an ancient healthcare tradition that aims to harmonise the body and mind."
This is exactly what I've came to understand over the course of time…
I'm a physiotherapy graduate who later became an Ayurveda Massage Therapist. I'm happy to have been trained in these two wonderful technologies – Physiotherapy focuses on the correction of movement dysfunction and application of massage techniques in the clients' treatment programme; while pain, stiffness, trigger points, muscle tensions and many other conditions respond well to Ayurvedic massages.
It was when I began my training as an Ayurveda Massage Therapist that my inner passion for massages was ignited. The trainings opened up a whole new world to me and I've gained valuable insights of a world called 'Ayurveda', and I'm glad to be given the opportunity to understand the requirements and experience the gratifications that comes with being an Ayurveda Massage Therapist. And as I continue to progress in this field, the learning continues. Hence, I'd like to share some of my insights to those who are passionate about becoming an Ayurveda Massage Therapist.
For someone who is training to become a massage therapist, the knowledge of the human anatomy is very important and also necessary. Studying human anatomy and physiology, -starting from the architecture of bones and muscles to the nervous system and skin, would help you to understand the energy inherent in the human body. Although my studies of Physiotherapy gave me a head start in understanding the musculature of the human body, I learnt that Ayurveda explains the human physiology in a very remarkable way. The philosophy of the doshas made me realise that the body composition is more than muscles and bones, and that the state of the body are ever changing. And with this understanding I'm able to provide better treatments to clients. Apart from understanding the human anatomy and physiology, the knowledge and philosophies of massage therapy is also very important. Massage is not just about rubbing oil onto skin.
Other than providing the massage, the therapist is also 'sensing' the person lying on the massage table. This is an important element of becoming a successful and caring therapist.
It helps you to read the individual's body map of aches, pains, lumps and bumps. So, when you're working with people regularly, you can know their condition by just looking at their body mechanics, the way they are holding their shoulders and the furrow in their brows. The whole experience becomes an intuitive one.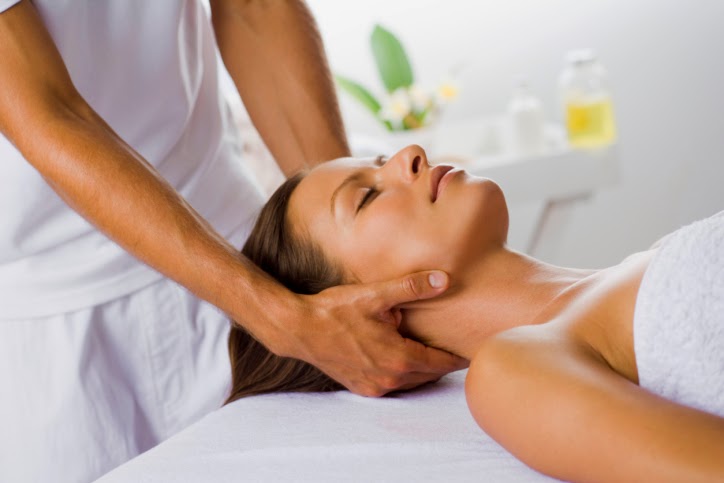 Ayurvedic massage uses warm oil, usually sesame oil. Sometimes it is combined with other oils as well. From the feet to the hairline, each area is massaged thoroughly. Massage activates the spine, muscles, skin, blood vessels, nervous system, joints and bones. If you never had one, you might be wondering what is an Ayurvedic Massage treatment and how is it different from a regular massage. If you already had one, you will know and most likely be in love with this treatment that deals not just with the body, but also the nervous system. It brings deep nourishment to all the cells and tissues, as well as the mind.
As a form of health maintenance, traditional Ayurvedic Massage should be part of a healthy lifestyle, alongside a balanced diet, yoga, breathing practices and meditation.
There are different treatments for various conditions, such as Abhyanga Snanam (full-body massage), Shiro Abhyanga (head, neck and shoulder massage), Shirodhara (pouring oil on the forehead), Pada Abhyanga (foot massage), Soundaryam Vardhini (facial massage), Udwarthanam (dry herbal massage), Vasti (for shoulder, back or knee pain), Podi Kizhi (warm herbal massage with bolus), Navara Kizhi (milk and rice massage with bolus), and etc. As a therapist, you'd need to understand each and every of the treatments in detail so that you can clearly and concisely explain to clients the treatment you are providing and how it would help them.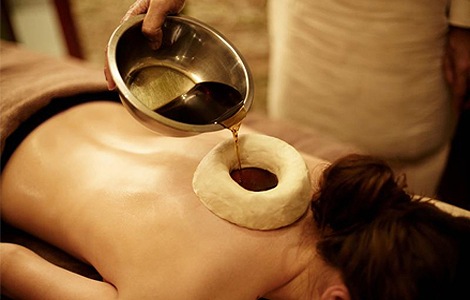 This, at times, has its own challenges especially if you are dealing with clients with chronic pain or those who are impatient. So in addition to honing your technical skills, interpersonal skills are equally important – having patience, communication and personal skills are necessary to excel in this line. It makes your job considerably easier. As for facing comments or complaints from clients, I don't take them personally. This is because I have given my best. But I do reflect and make changes where necessary. No matter how many years of experience we have accumulated in a particular field, we ought to stay humble enough to know that we are ever learning and progressing. With this in mind, we will always be open to learning opportunities.