MAYI Graduation 2017 – Growing with Yoga
January 12, 2018

Posted by:

admin

Category:

Event

,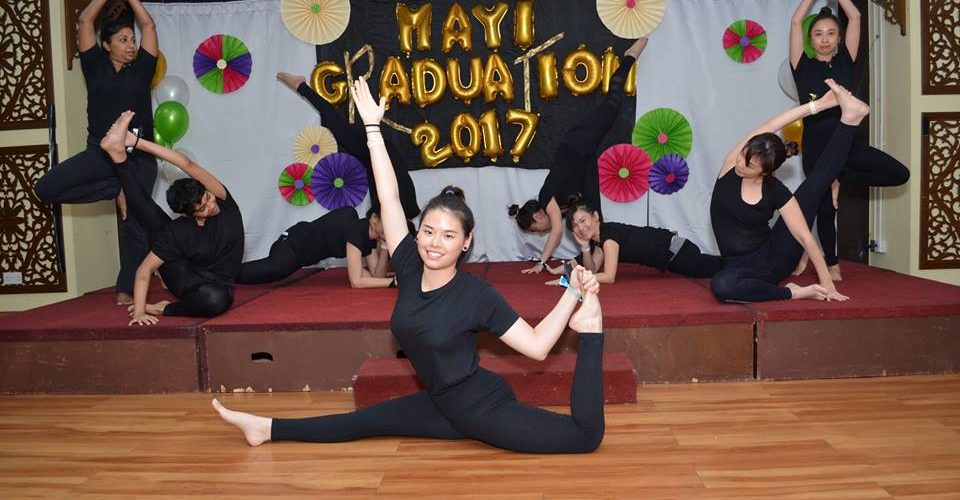 The ever-grand MAYI Yoga Academy Graduation Ceremony 2017 was held on November 12, 2017 at Wisma Sejarah in Kuala Lumpur this year!
Guests began streaming in at 2.30pm and were seen entertaining themselves at the Lucky Draw booth, and many took the opportunity to imprint this special day by taking photographs with their fellow course mates at the photo booth, which doubled up as a photo contest where 5 winners were selected on the spot. The entire area was buzzing with excitement, activity and wonderful communication as always. Everybody was dressed to his/her best – lifting the ceremony to the height of professionalism that matched huge award ceremonies.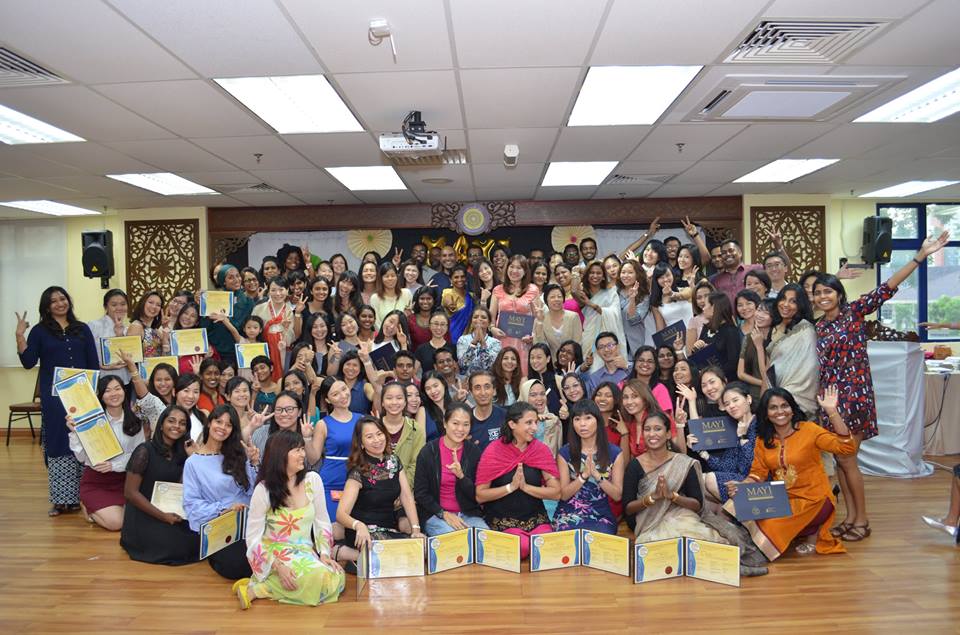 A whopping 260 students graduated this year, completing their training and hours in various courses, namely, the International Yoga Instructor Course, Pranayama (Breathing Techniques) Instructor/Practitioner Course, Dhyana (Meditation) Instructor/Practitioner Course, Super Yoga Kids Instructor Course, Pregnancy Yoga Instructor Course, Yoga Therapist Certification Course, Ayurveda Massage Therapist Course, Ashtanga Yoga Instructor Course, Kundalini Kriya Yoga, Prana Vidya, Manipuraka and Urdhva Retas.
The meaningful ceremony, to celebrate their achievements, was officiated by Master Manisekaran with an ever-inspiring speech, providing words of wisdom to all and congratulating the 2017 graduates.
Apart from the certificate-giving ceremony, guests were also entertained by wondrous performances by some of the International Yoga Instructor Course graduates as well as the little yogis from the Super Yoga Kids programme. Beautiful and heartfelt sharing from Harvey, Nicole Yong, Ng Tung Yan, Rosita, Roy and Ashlynn Williams gave the guests deeper insights to how meaningful yoga is in propelling one to the path of continuous growth, self-discovery, clarity, truth and enlightenment.
The celebration certainly felt like an international gathering of sorts. The graduates were not only from Malaysia, but from Australia, Brazil, Brunei, China, Egypt, France, India, Indonesia, Iran, Korea, Maldives, Pakistan, Singapore, the United States, the United Kingdom and Rwanda. MAYI has truly become an international hub for yoga! The certification courses in MAYI, which are registered with the Malaysian Ministry of Education, have certainly garnered the attention of practitioners from all over the world.
Congratulations to all graduates! And may everyone continue to grow with Yoga!