Fried Chickpea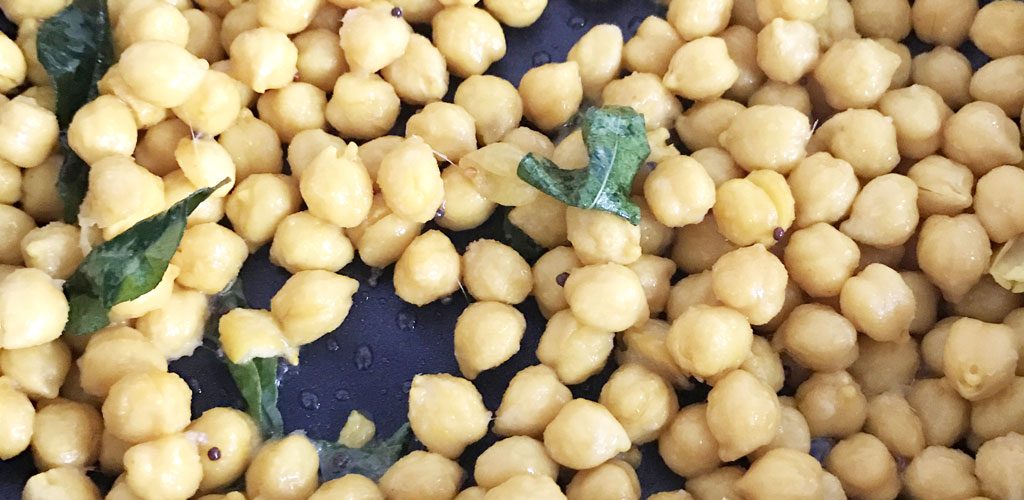 Ingredients:
2 cups chickpea – soaked overnight and boiled
1 tsp turmeric powder
1 tsp cooking oil
1 tbsp ginger paste
Mustard seed
Curry leaf and salt to taste
Method:
In a wok, heat oil and add mustard seed, ginger paste, curry leaf and turmeric.
Saute, add chick pea and salt.
Stir and serve hot.