MAYI National Yoga Camp 2018
December 10, 2018

Posted by:

admin

Category:

Event

,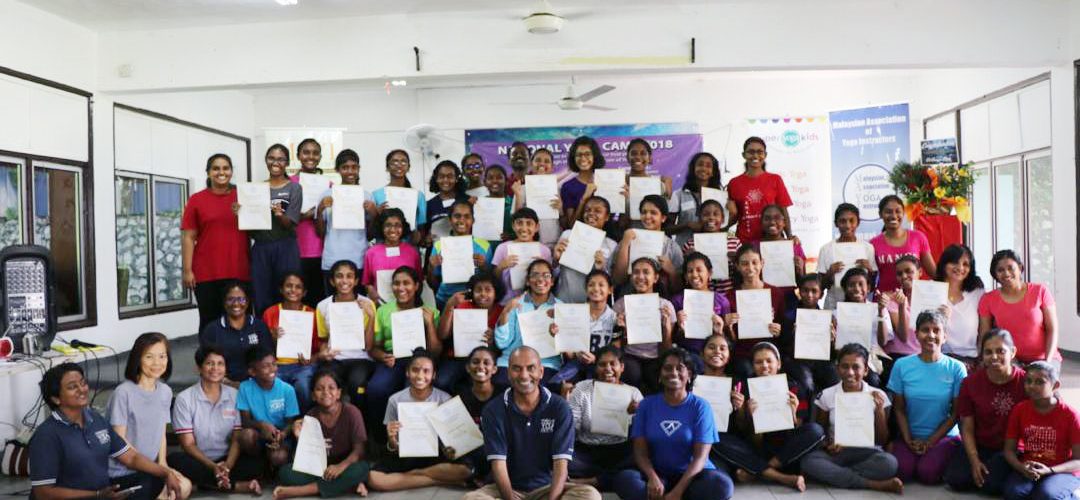 By Nicole Yong
The National Yoga Camp by the Malaysian Association of Yoga Instructors (MAYI), a non-governmental organisation, came as a fantastic solution to some parents who might have been wondering where to send their children for the year-end school holidays. It was a wonderful opportunity for children, between 12 and 18 years old, to learn the essence of hatha and yoga, the values of Yama and Niyama, self-discipline, ancient memory techniques, mind relaxation and so on.
The camps were held from December 1 to 9 for boys and girls, separately, at SJK (T) Saraswathy Sungai Buloh. Both camps were led by MAYI founder and president Master Manisekaran with the support of dedicated MAYI yoga instructors and volunteers from various backgrounds and experiences. It turned out to be a great learning experience for both the students and the volunteers as well.
The National Yoga Camp was ran and sponsored by MAYI since 2012 for teenagers aged 12 to 17, especially for the underprivileged groups in the society. And this year was the 7th year running for the camp.
In line with Master Mani's guidance and vision, the beautiful gift of yoga was shared with the students without reservations. The outcome of that we could see in the final days of each camp. The kids poured their hearts out, cried tears of gratitude and pledged (on their own accord) to gain deeper knowledge of yoga, practice yoga and take up the responsibility of spreading the awareness of yoga to others, and to the future generation as well. Many of them showed exemplary leadership skills.
The students performed beautifully and spoke unreservedly about their new-found love and respect for yoga, the teachers and volunteers, their parents and guardians (for sending them there), and for Master Mani, in whom they saw a great teacher, mentor and life-long well-wisher. They vowed to continue their practices and services, as taught at the camp, and received certificates of participation as tokens of appreciation. For sure it would have touched the heart of each parent there.
The Core Teaching Components
The camp covered the following topics and values:
Vegetarianism, the practice of loving nature and appreciating real natural food
The Yoga Philosophies of Yama (restraint – individual responsibility towards nature and society) and Niyama (observance) for individual/personality development. It is about learning the value of humanity too
Yoga Asanas (beginners and intermediate level Yoga Postures
Shatkarma techniques (yogic cleansing techniques)
Pranayama (breathing techniques)
Dharana (concentration practice)
Dhyana (meditation)
Relaxation practice, yoga-based games and attitudes training
Benefits of Yoga practices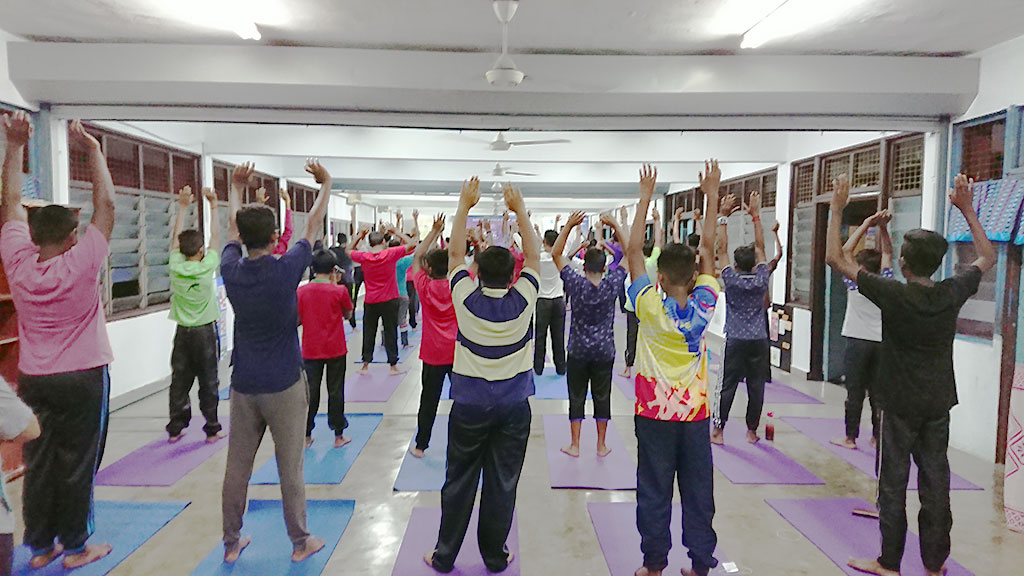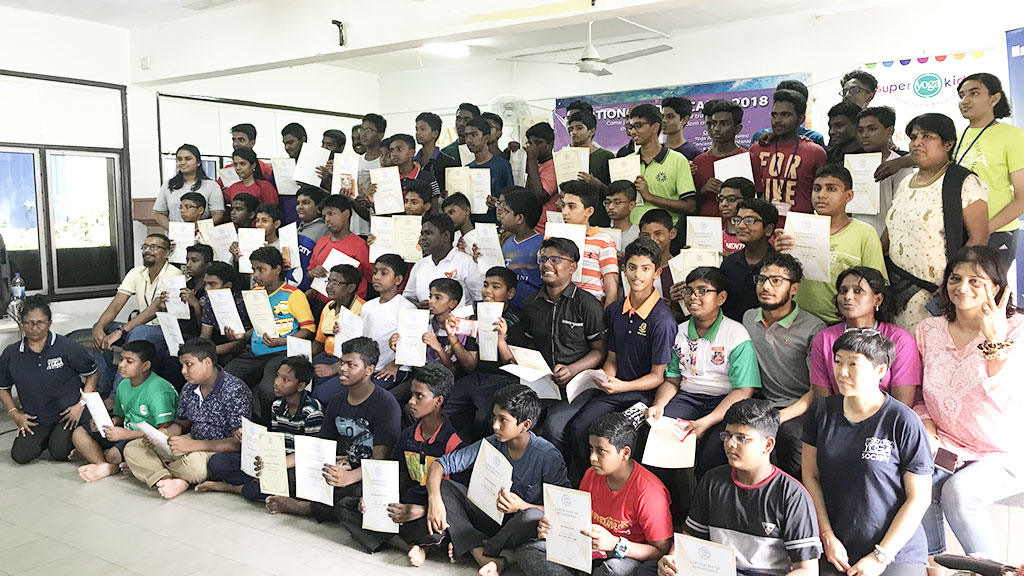 The students woke up at 5.30am, did Shatkarma, Yoga Asanas, Pranayama and Relaxation practices before going for breakfast. They had yoga-based talks and activities throughout the day before finishing the day with Trataka and meditation practices.
The camp helped increase their awareness about studies and themselves; taught them self-discipline, time management and good manners. The closing ceremony was really remarkable. The parents were happy to see the benefits and changes in their children.
His tenfold path: Serve, Love, Give, Purify, Meditate, Realise,
Be good, Do good, Be kind, Be compassionate. – Swami Sivananda
Thank you to all for making the National Yoga Camp 2018 such a great experience this year. See you all in 2019!
"Thanks to all the MAYI instructors. You gave full support and positive energy to the students and the school. I do hope weekly yoga classes will be conducted here. Thank you so much."
Headmistress
SJKT Saraswathy Sg.Buloh
"I never thought I could memorise and practise all the yoga poses, especially the full set of Sun Salutation, in a few days. Thank you teachers."
Boy student A
"I learnt a lot in the yoga camp. I learned to be patient and manage my anger. Thank you."
Boy student B
"In the morning, I was not feeling well due to stomach pain, but after doing the yoga practices, I felt better. Thank you teachers. "
Girl student
"Thank you so much for teaching and looking after my boy. He feels happy that he had joined this camp."
Parent