National Yoga Camp 2019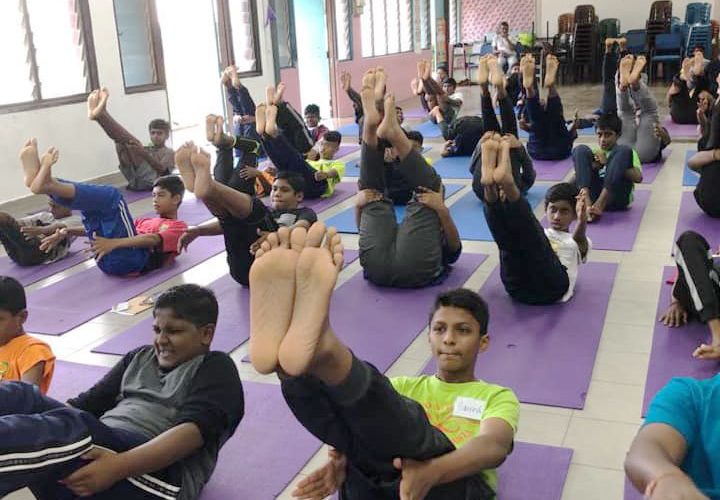 by Kenny Kong
If you are looking for a place to send your children where they can learn about the values of a healthy lifestyle, meet new friends, get plenty of good food and exercise, look no further, you have the wonderful option of sending them to the annual National Yoga Camp (NYC) organised by the Malaysian Association of Yoga Instructors.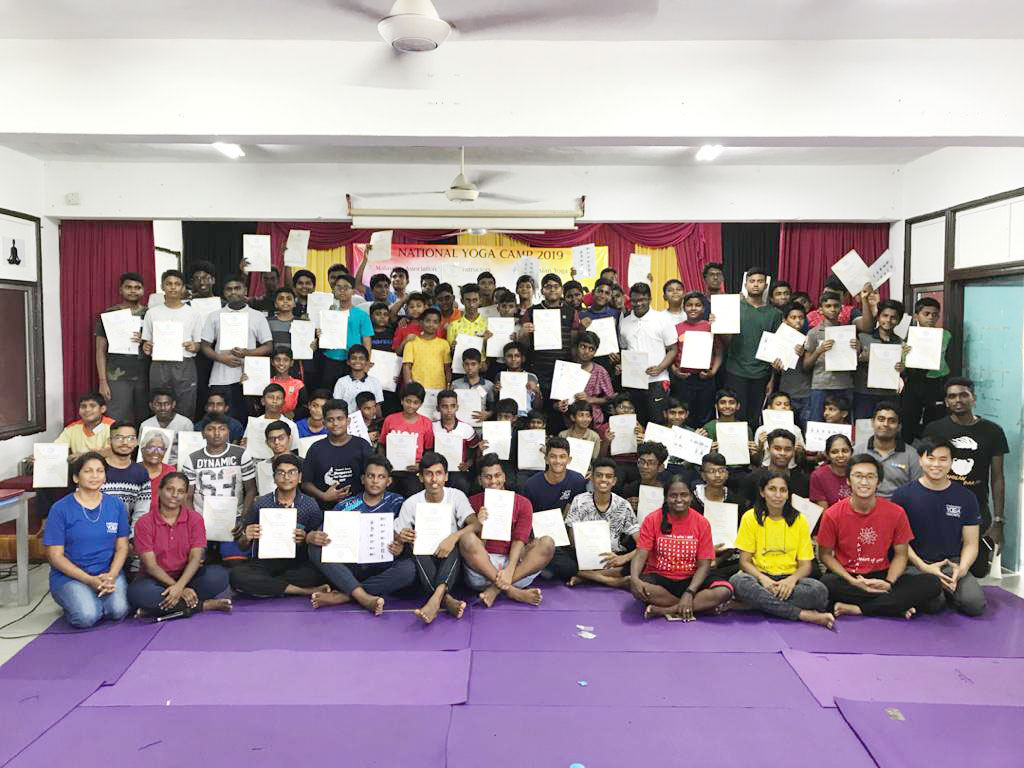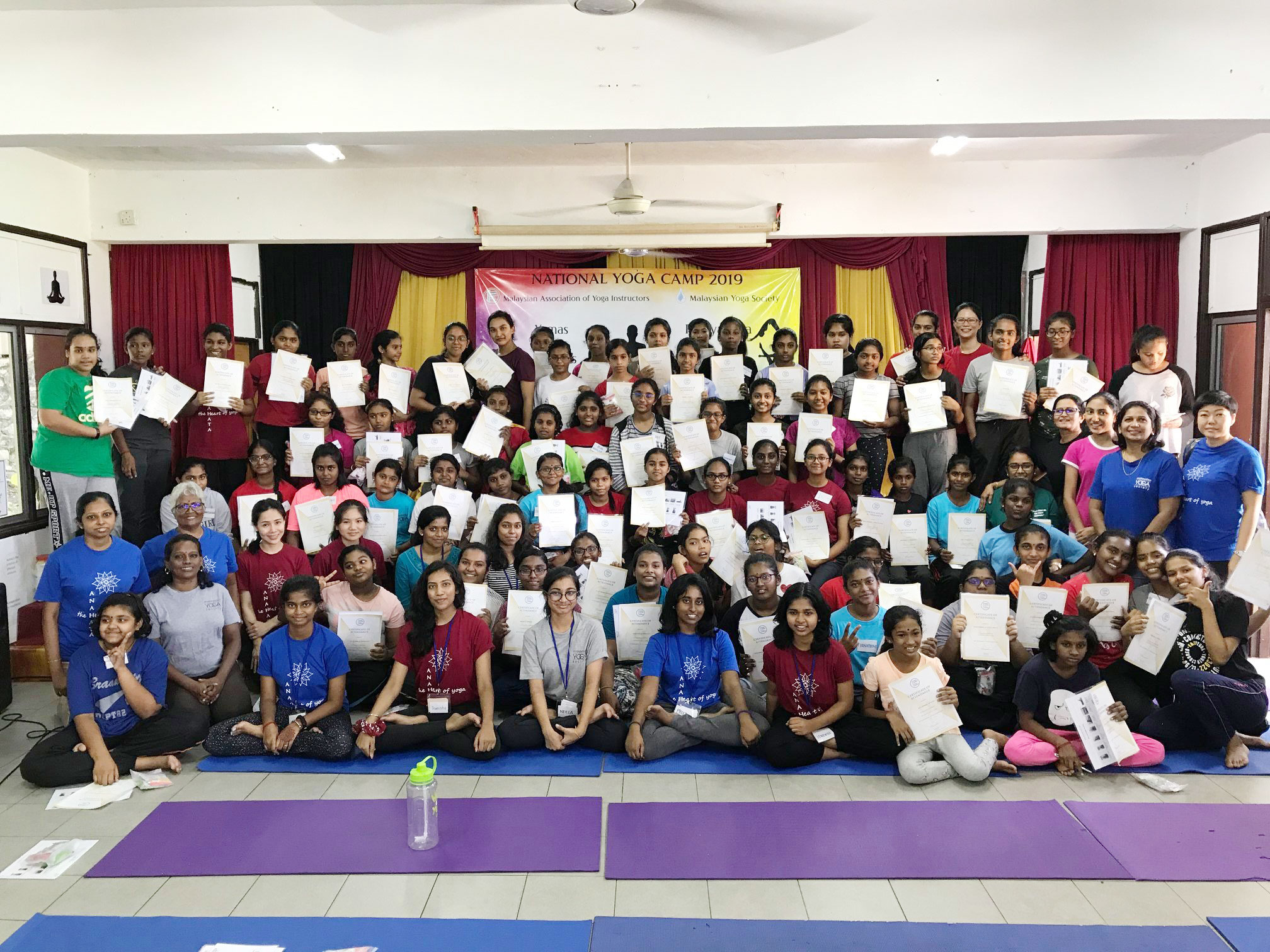 The camp, closed its chapter of 2019 on the 8th of December. It was an excellent opportunity for the children to learn the in-depth meaning of yoga and get exposed to 5 days 4 nights of yogic lifestyle. It was perfect for children looking to improve their self-discipline, manage emotions, learn the values of Yama and Niyama, ancient techniques to improve memory, breathing techniques, yogic relaxation and much more.
This year's NYC was held from Nov 30th to Dec 4th for girls and Dec 4th to Dec 8th for boys at SJK (T) Saraswathy, Sungai Buloh. With the guidance and leadership of Master Manisekaran, along with the passionate and dedicated support of MAYI yoga instructors and volunteers, the camp turned out to be an extensive platform of experience-sharing, life altering and spontaneous learning for both the students and volunteers.
On the first day, some children arrived at the camp with tears in their eyes and doubts in their minds, but as the camp continued with fun activities — ranging from classical hatha yoga sessions and ayurveda, to guest speakers' talks on various subjects — the children very quickly adapted to the loving and lively learning environment, and made friends with ease.
On a typical day at the camp, the kids wake up at 5:30am and perform yogic cleansing. This is followed by the practice of hatha yoga, breathing techniques and relaxation practices. Afterwards they have yoga-based talks and activities for the entire day before lunch and dinner. Lastly, they tune in to Master Mani's talk on yoga, and do concentration and guided meditation practices. Sleeping time is at 10:00-11:00pm.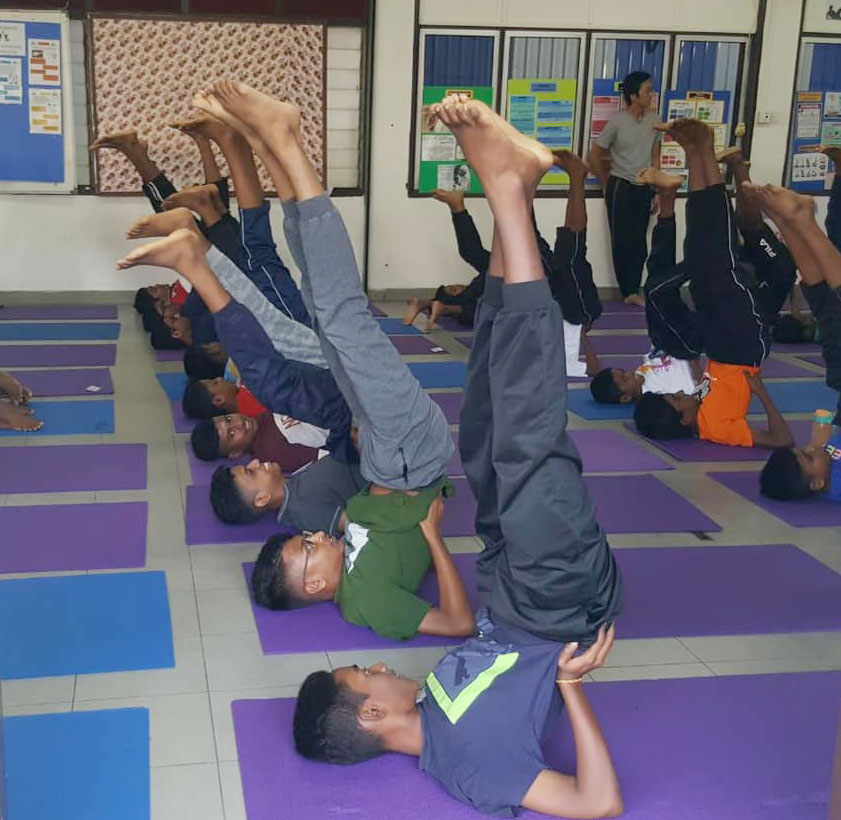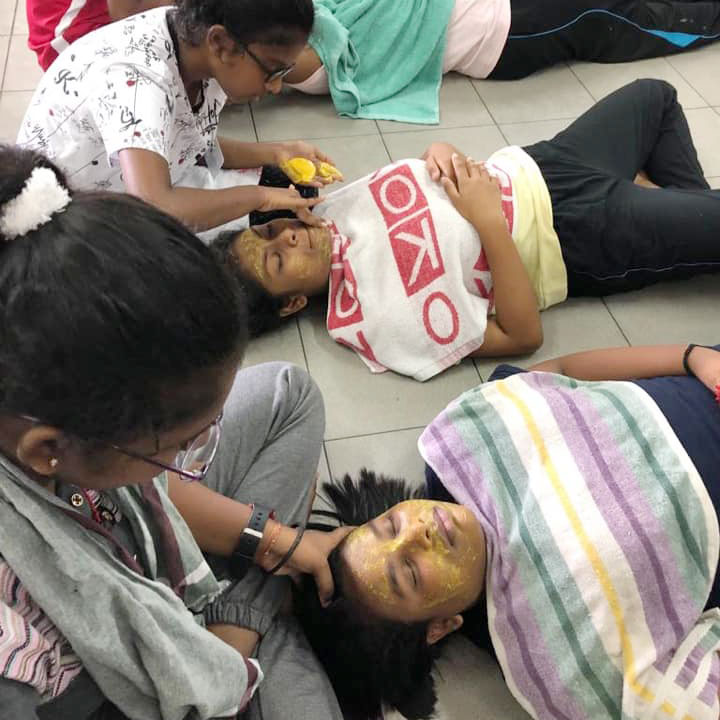 The kids worked hard to prepare for the final day performance and performed well in front of their parents and teachers. The parents' thunderous clapping showed that they were proud of their kids. And the kids' smiles upon receiving their certificates displayed their joy and gratitude. Upon taking the group photo with all participants at the camp, the kids' love and gratitude filled the entire hall. All vowed to be a better person and reach their highest potential by putting concerted effort towards learning yoga. Some even cried and did not want to leave the camp.
Despite the challenges, the National Yoga Camp 2019 was a big success, thanks to all the volunteers and kids. Everyone will definitely look back at this experience with fruitful feelings.
Testimony from Sanjev's Mom (parent):
"I sent my son to the NYC to learn something new, and the techniques to concentrate better in studies and also improve self-discipline. He seems to be very happy with his experience at the camp."
Testimony from Mr Periasamy (parent):
"I am a yoga practitioner and I recognise the importance of yoga in our daily lives. It is why I sent my son to NYC. He is very keen to come here again. I appreciate the teachers for taking such good care of my son."
Testimony from Kumuthan (student):
"I've learnt so many different skills and knowledge on yoga and I wish to continue to practise yoga on a daily basis. One day, I want to combine yoga with business, because I love business as well."
Testimony from Ragunathan (student):
"I came here on my own will, I learnt lots of new things and most importantly, I learnt not to waste food and always be honest."
Testimony from a Kartigesu (student):
"My dream is to become a policeman but I'm naughty and I say bad words. At the camp, I learnt to relax the mind, and I was very happy to hear Master Manisekaran talk. At first, I didn't want to come to the camp but after coming here, I feel really good. When I go back home, the first thing I'll say to my mom is, mom I'm sorry."
My personal testimony:
The kids are so full of life and so bright in their own way. I have learnt so much from each and every one of them. Helping my fellow volunteers to make things happen within the camp was such a joy. If the universe allows, I will volunteer at NYC 2020 in a quarter of a heartbeat.
The syllabus of National Yoga Camp 2019:
Yogic Cleansing (Jala Neti & Kunjal)
Hatha Yoga, Pranayama & Yoga Nidra
Benefits of Yoga for Children
Kirtan, Bhajan & Om chanting
Way to be Excellent in Academic, Career and Life
Ayurveda Beauty
Law of Attraction
Benefits of yoga for the brain
Diet & Nutrition
Talk on Sadhana
Character Building
Talk on Adolescent
Teens Bullying and Crimes
Ashtanga Yoga Talk, Trataka & Dhyana (Master Manisekaran)